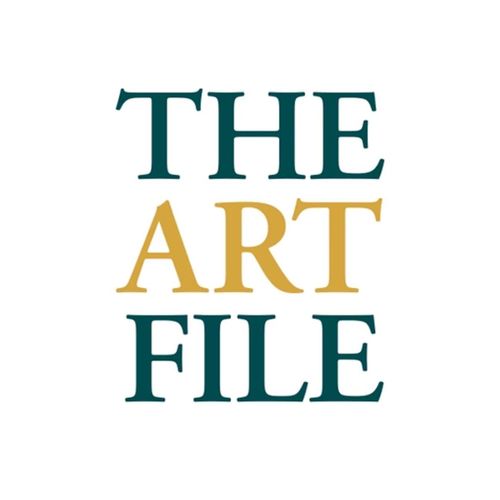 The Art File are once again absolutely delighted to be exhibiting at the upcoming Home and Gift. Acting as a perfect launch pad for any mid-year launch of product, we have once again designed and published three brand new Greeting Card ranges, as well as a number of range extensions from current popular and high performing collections.
We're excited to announce that we're launching a brand-new collection in collaboration with the renowned English Heritage. English Heritage cares for over 400 historic buildings, monuments and sites across the UK, bringing the story of England to life for over 10 million people each year. We've been delighted to create this collection of 16 unique cards that are inspired by the historic buildings, monuments and sights that English Heritage care for.
These cards are printed here in the UK on premium 280gsm lightly textured board. They are finished with hot and cold foils, embossed lines and come plastic-free with a corner clasp.
We're thrilled to introduce two additional collections by talented artists, Merle Goll and Mary Collett. 'Cat Walk' and 'Lop-Eared Merlin' are two striking card ranges that have animals at the heart of their designs. 'Lop-eared Merlin' is a bold new collection featuring detailed and dynamic images of animals and birds. These striking designs have been created using detailed lino printing, and have been tastefully finished with embossing, on 300gsm board.
'Cat Walk' is a bright and colourful card range that is inspired by the playfulness of cats. Printed on 280gsm board and featuring a Spot UV finish, we're confident this collection will become a fast favourite!
Alongside cards, we'll have 3 Brand New Everyday Gift Packaging collections being launched, and much more!
The Art File will also have its comprehensive award winning Christmas 2023 collection being showcased on our stand at the show, packed with must haves for the upcoming season, such as back to back award winning Luxury Boxes, in smart fully recyclable packaging, our hugely commercially successful Charity Pack collection, and out showstopping Gift Packaging collection, all designed to turn even the most discerning of heads this Christmas.
Be sure to place your orders to reserve stock before it's too late!
We can't wait to see you .
A short video showcasing The Art File's Christmas 2021 Collection at Autumn Fair last year.