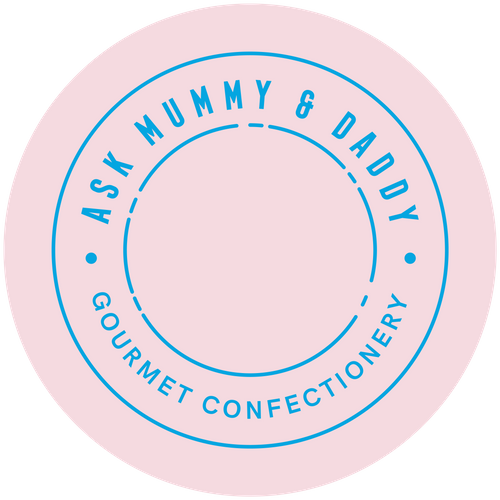 Ask Mummy & Daddy was founded in 2018.
Kane our founder started selling pre-packed sweets at market stalls and any summer or Christmas fairs he could simply to earn some extra cash whilst also working day to day. The business itself was born from his bedroom and when he would finish his day job, he would go home and pack more sweets for the next event, he would get friends and family involved to speed up the process and pay them with sweets as a thank you!
After doing that for a few years the business quickly became full-time operation when he believed in himself and jumped in the deep end in 2019 and managed to get himself a meeting with Selfridges in which he still says to this day was one of scariest moments of his life, not knowing much and just being honest and showing passion for something he believed in by creating something that his customers would trust & believe in.
Our brand is built on providing our customers with gifts for all occasions and delicious sweet treats.