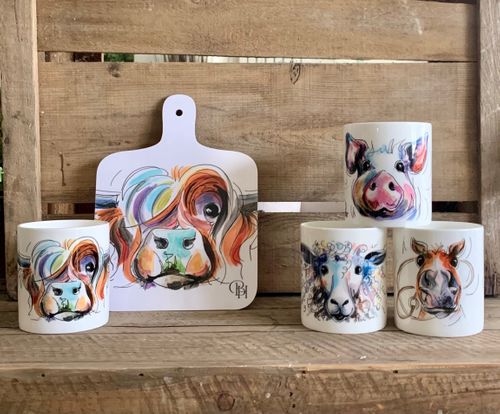 British made, art inspired home and giftware from Lancashire artist Sue Ballard Leigh.
Think big, bold and beautiful!
60 new products are set to launch at Harroagte this summer. Including, new textiles, a Chritsmas range and two never before seen new designs!
Ballard Home have also launched a bespoke service, so if you would like a unique design or collection, the team would be delighted to speak to you.
Everyone needs fun in their life! Introducing our popular range of Quirky Animals, each with their own unique personality...

The World is your Lobster! A catch to net all others...big bold and British!

Bringing the magic of the outdoors in!