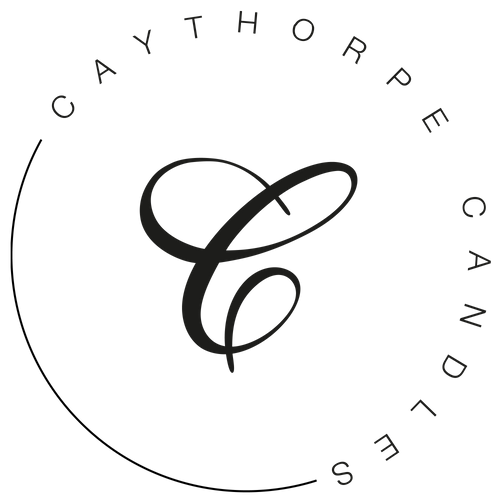 Inspired by the love of beautiful home decoration, calming mood lighting and exquisite natural aromas and scents, Amanda embarked on an inspirational journey to lovingly prepare exceptional quality, hand poured, luxury soy candles and gifts to share with others.
Since our journey began in 2018, Caythorpe Candles has grown from strength to strength, developing new fragrance and product lines to meet the increasing demands from loyal 'repeat' customers and delighted retailers alike.
Based in the idyllic Nottinghamshire village of Caythorpe, Amanda and her team
take inspiration from the surrounding countryside; the ancient woodlands of Sherwood Forest and the wide open rolling river Trent that runs past our country home.
Amanda spends the majority of her time sourcing the best 'vegan friendly' soy wax, perfecting the finest fragrances, testing every batch to ensure the optimum scent and maximum burn time is enjoyed throughout the life of the candles. Consistent quality is Amanda's mantra.
Having also been a keen candle maker before starting the business, Amanda really understands the importance of scent selection. Caythorpe Candles' extensive range incorporates traditional, classic and innovative fragrances – there's something for everyone.
Today we still pour candles with the same love and attention as Amanda did at the start of her successful journey, taking immense pride on maintaining Caythorpe Candles as a family run business.
Come along and say hi, we would love to talk with you and share our story so far – you won't be disappointed.
Caythorpe Candles