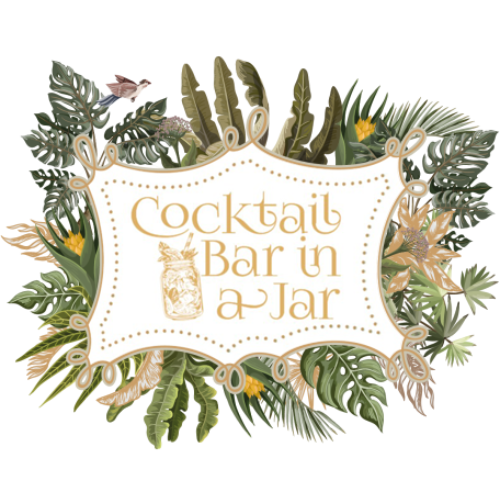 Cocktail Bar in a Jar was formed by Hannah Mather in Nottingham when she recognised a gap in the market for high-end, bar quality cocktail that could be drunk at home. As a disappointed cocktail drinker herself Hannah had tried every pre-packaged, batch made cocktail on the market and never found anything that had the fabulous taste of a bar tender made, fresh cocktail. This – and the closure of her salon business thanks to lockdown – Hannah designed and created a perfect range of hand-made, made to order cocktails that could be delivered all over the UK. These cocktails are incredibly unique because they come in a jar which also acts as the shaker so all the customer needs to do is add ice, shake and serve. The business grew rapidly with demand increasing and new lines being added – including a bespoke cocktail range for charity or corporate clients.
In 2022 Hannah developed even further and moved into gifting and small batch on-trade solutions passionately maintaining her focus on taste and quality. Cocktail Bar in a Jar now offers Cocktail Bar made Easy with 1 litre small batch made cocktails that can be used by bars and busy hospitality professionals, as well as event venues, to prepare and service cocktails quickly and effortlessly with guaranteed taste and customer satisfaction.
In addition to this on trade development and the original website offering for customers Cocktail Bar in a Jar also offer gifting solutions for off trade retailers – from spirit based taster packs to personalised themed gift boxes they have a fabulous range of gifts and products that customers will love.
Address
28 Market Street
Bingham
Nottingham
Nottinghamshire
NG13 8AN
United Kingdom
Cocktail Bar in a Jar were featured on Radio when Hannah sent a selection of her best selling ready to drink cocktails to the Chris Moyles Show on Radio X – live on air he talked about how fab they we ...