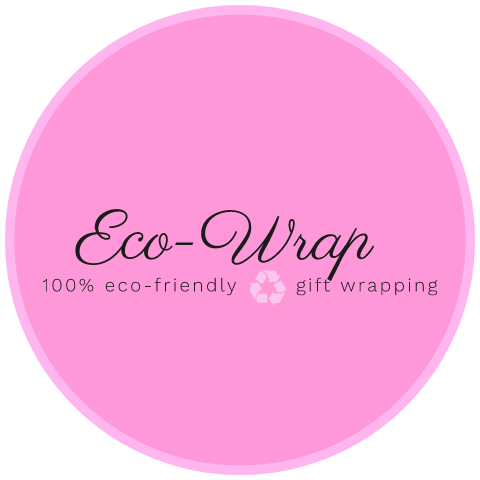 Established in 2018 we were inspired by a video that went viral on social media highlighting that a vast majority of wrapping paper couldn't be recycled, as it is plastic-coated.
This had never occurred to us before so that's when the journey began.
We discovered that on average, every day in the UK we throw away over a million rolls of gift wrap per day!
Between us we want to decrease the use of non-sustainable presentation by 20%!
British made, our raw materials travel no further than from Europe = small carbon footprint + responsible sourcing + no modern-day slavery
Everything is recyclable, biodegradable and compostable
All our paper has a minimum of 70% recycled content
Discover our bestselling autumn/winter collections and take a sneak preview at some Christmas special designs!
About the team? We have a belter of a background between us from international wholesale to Oxford Street retail, and have faced war and personal tragedy to make us who we are today. For the leading brand in innovative, eco-exclusive wrapping and reliable British service, come meet us in DP4.
Address
Greenway
Matlock Road
Walton
Chesterfield
Derbyshire
S42 7LD
United Kingdom