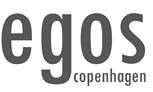 With regular growth year on year since we launched the brand 8 winters ago, this Fair Trade lanel just keeps getting better. Apart from the classic all wool slippers that offer a Scandi colour palette for beautifully soft hand made footwear, they have introduced for this season a rubber-soled version to add versatility to comfort!
Everyone has an Ego!
Address
6 Pickets Close
WD23 1NL
United Kingdom
All product is sold on a free pick basis of styles/colours and sizes with delivery starting in September.