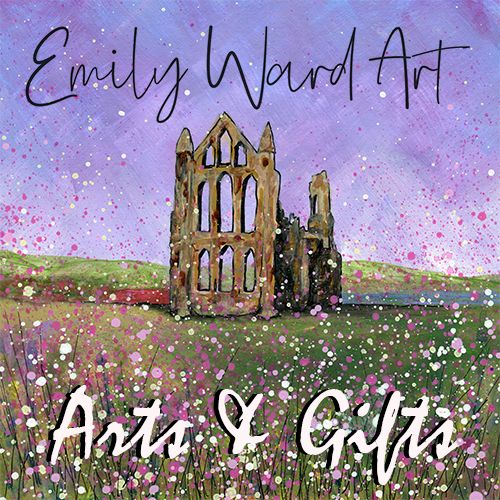 Emily Ward Art is a successful business located in the North East of England. Emily's range of art products is rapidly expanding to include many more geographical areas in the UK. Emily Ward Art ships internationally and has products stocked in shops in the United States.
Her vision is now to share her vast experience and love of art to bring affordable, accessible art suited to most price brackets and taste.
Emily has always enjoyed painting local scenes and famous landmarks alongside her passion for floral and woodland scenes. Having enjoyed great feedback from both trade customers and the general public, she has ventured further afield. Emily prides herself on her approachable manner and keenness to ensure she provides great customer service to both trade and the public.
Emily's products are usually produced from original paintings that she has lovingly painted. Products include greeting cards, framed hand finished ceramic tiles, signed and numbered limited edition prints, tiles with easels, framed prints, postcards,and bookmarks.
Emily Ward will be happy to discuss all aspects of your business needs. She also offers a unique new service for trade accounts where you can request a local landscape specific to your local region. Emily will create an image for you which can be transferred to greeting cards and a wide range of her products.
Emily dedicated 25 years to teaching art in the community after graduating with a BA Hons in Art
Emily Ward Art was born 10 years ago when Emily's love of painting was reawakened whilst she was recovering from breast cancer. Emily started painting landscapes for friends and families and the business grew and grew…
Please let me know if you would like a trade brochure or I can set you up with a trade account.