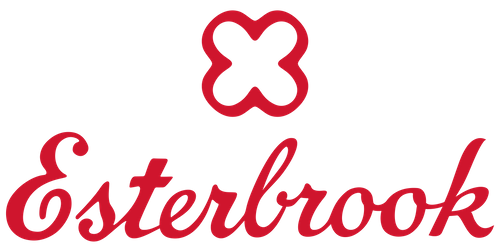 Studio Pens is a family business based in North Yorkshire and is the UK distributor for pen brands Kaweco and Esterbrook.
Esterbrook is an American pen brand, founded in 1858 by Cornish expatriate and entrepreneur Richard Esterbrook. At its height, Esterbrook was the largest pen manufacturer in the USA, producing 600,000 pens a day. Esterbrook owners included Abraham Lincoln, John F. Kennedy, Disney artist Carl Banks and Peanuts creator Charles M. Schulz. Most American students learned to write using Esterbrook pens. The Esterbrook brand was revived in 2018 and today includes a wide range of stunning acrylic pens and stylish desk accessories.
The team at Studio Pens are passionate about their brands, and would love to hear from you! Contact Studio Pens on info@studiopens.com, www.studiopens.com or 01423 815700
Address
Unit 4C Follifoot Ridge Farm Business Park
Pannal Road
Follifoot
Harrogate
North Yorkshire
HG3 1DP
United Kingdom
Esterbrook's MV Adaptor lets you bridge vintage and modern with the option to use old nibs from Esterbrook's past in a modern Estie! Watch the video to learn how!