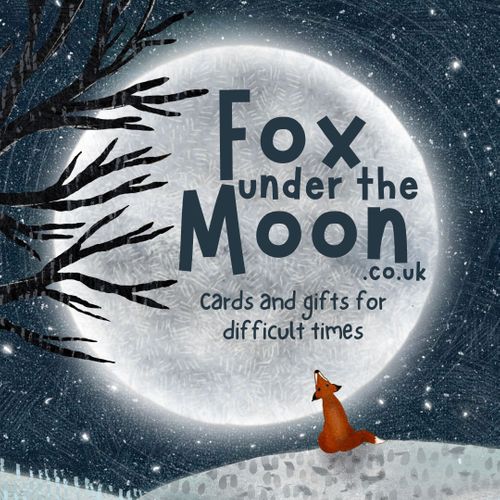 Welcome to the warm and whimsical world of Fox Under The Moon - greeting cards, gifts abd picture books for all ages (adults too!) - encouraging positivity and self love through heart-warming words and pictures. A thoughtful gift for someone going through a difficult time.
From 8 to 88 year olds, the heart-warming messages of Fox Under The Moon can be enjoyed by all.

Imagined and created with love, 'Fox Under The Moon' is the work of Stacey McNeill, an artist and author, spreading messages of self-love and encouraging positive mental health through her thoughtful words and gentle illustrations.

Stacey says: "I am passionate about the natural world, and as you'll see from my illustrations; wildlife, woodlands and magical night skies inspire everything I create. My artwork is for all ages - it is inspired by the simplicity of everyday life, and the complicated emotions that go with it. I hope the little conversations between Fox, Moon and their friends, can bring some encouragement and comfort to you, and those you love."

Greeting cards aren't always for celebrations – sometimes you want to give a card to someone going through a challenging time – sometimes you want something just to say 'everything is going to be ok'.

The cards in the Fox Under The Moon range are gently illustrated with whimsical designs, and thoughtful conversations between Fox and Moon. The range covers themes such as grief and loss, mental health challenges, self-love, motivation and encouragement, as well as loving messages just to let someone know you are there, and that their problems are important to you.
We also have a range of picture books, prints, affirmation cards and other gifts for those difficult times in life.