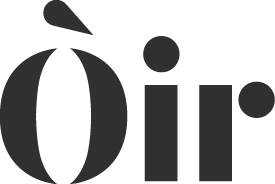 At Òir we believe in sustainable luxury.
With our soaps you can do your bit for the planet, while also treating yourself to beautiful products.
Each bar is handmade in South Queensferry, just outside Edinburgh, from a blend of deeply moisturising oils. We mix cocoa butter, shea butter, olive oil, castor oil and coconut oil with a unique blend of essential oils to create something really special. Add some clay or charcoal to colour, and that's it, nothing nasty.
We're especially proud that the shea butter we use is sourced from a woman's cooperative in Ghana, helping the ladies that make it lead more independent lives.