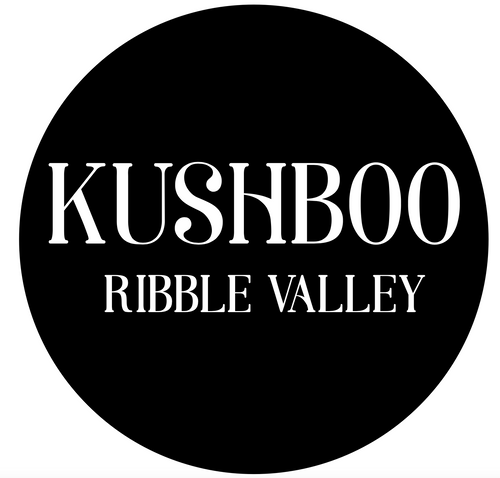 'Kushboo' create exquisite skincare, carefully selecting the finest oils & botanicals to cleanse your skin & delight your senses.
Kushboo's range of beautifully packaged wellness gifts include Bath & Shower Oils, Bath Salt Soaks, Shampoo Bars, Hair Oil, Face Oil, Beard Oil, Face Masks & beautifully packaged handmade Artisan Soaps for hand face & body.
All Kushboo skincare & soap products are 100% Natural, 100% Plant-Based, Vegan, use 100% Essential Oils, 100% Plastic-Free & Cruelty Free.
Products are carrefully formulated & handcrafted in small batches. With a focus on sustainability all raw ingredients are sourced from U.K suppliers. The entire range is manufactured exclusively by Kushboo in-house in 'The Ribble Valley' England.
Kushboo believe soap is a dignity & so for every solid soap bar sold, Kushboo will donate one to one of three charities that care for vulnerable people.
'Kush – Boo' is derived from the Indian words 'Kush' (Happiness) & 'Boo' (Scent/Smell) & reflects the company's ethos to delight the senses through the use of exquisite natural scents & beautiful packaging.
Kushboo Wellbeing Gifts & Toiletries | Health | 100% Natural | 100% Plant-Based | 100% Plastic-Free |100% Artificial Colour-Free | Vegan | Sustainable | Ethical | Made In England