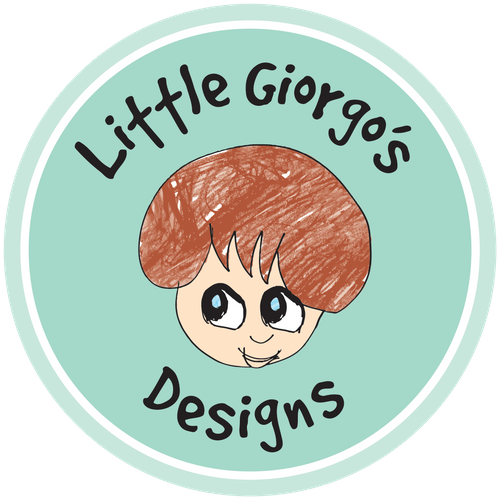 Little Giorgo's Designs creates cute hand drawn, design-led greeting cards, prints and wrapping paper using our six-year-old son Giorgo's adorably amusing and charismatic illustrations. Our cards appeal to both children and adults.
One of our customers told us:
'When a young person receives this card, it will give them confidence to think, I could do that'.
This idea very much embodies our company values: spreading the joy of children's art, positivity, and the need for different minds.
Giorgo is a self-taught artist and hand drew all the drawings you see on our cards when he was three, four and five years old.
Over the last three years - out of his six on the planet - Giorgo has drawn hundreds of happy-go-lucky farm animals, dinosaurs, superheroes, gaming characters and sometimes people, all of whom he imbues with his own kind and loving self.
Our customers also tell us that they love the bright colours within our card range and Giorgo's 'wonderful and 'heartfelt' illustrations' that are 'unlike other things you see'.
Other customers have enthusiatically told us our cards are 'really unique', 'amazing!', 'such a great idea!', 'eye-catching', 'so cute', 'epic', 'so happy' and 'a lot of fun!'.
Another unique feature of our brand is that our larger-than-life designs run across both the front and back of each card adding even more delight to any occasion.
Designed in Scotland and printed in the UK, we hope our joyful and playful cards make you smile.
Address
Glasgow
Scotland
G46 7EJ
United Kingdom