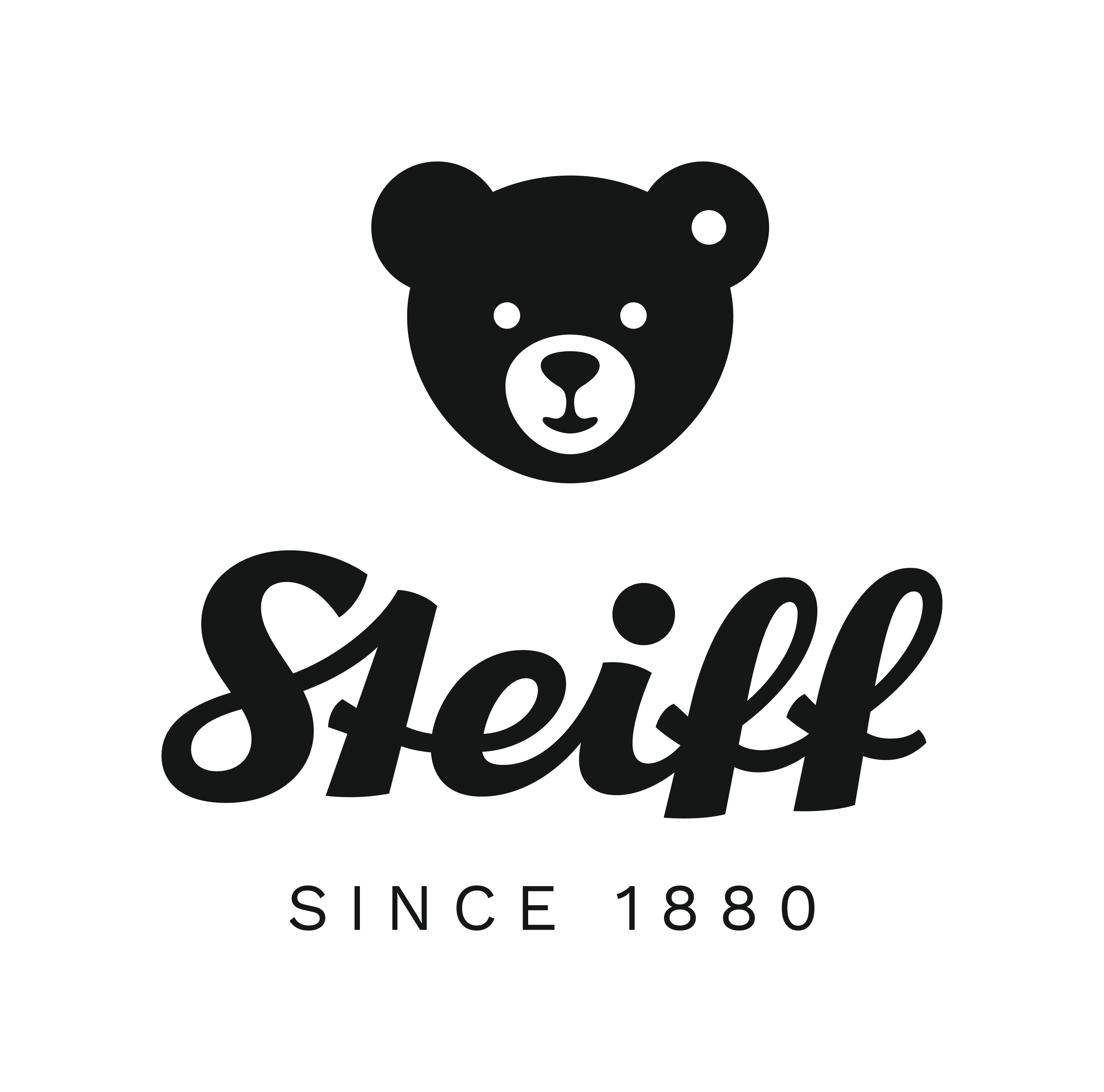 Steiff is the inventor of the Teddy bear and the world 's most famous soft toy company
We, Margarete Steiff GmbH, are the world-renowned manufacturer of collectibles, soft toys and children's clothing.
For over 140 years, we have been the epitome of the highest quality, first-class materials, perfect design and highest safety standards.
When our founder, Margarete Steiff, made the Elefäntle pin cushion in 1880, she saw how the little felt elephant instantly won the affection of children and became their favourite cuddly toy. Designing and creating wonderful toys for children was the basis of her lifelong ideology and remains to this day.
Her guiding principle "For children, Only the best is good enough" is still our company philosophy today and shapes our work as well as each of our products that leave our production facilities.
In 1902, Margarete's nephew Richard invented the first jointed bear, which soon adopted it's world-famous name "Teddy bear" inspired by Theodore Roosevelt and brought our Steiff brand its international breakthrough.
To mark the great 120th anniversary of the Teddy bear in 2022, Steiff has introduced our very own Steiff family; Mama, Papa and siblings Ben & Mila who are looking to share lots of cuddles and adventures.
Steiff is a heritage brand, a keepsake forever and with retail pricing starting from £20, there's no reason why every child shouldn't have their very own Steiff to treasure forever.
"Steiff – Creating emotions that last a lifetime; Companion of a fulfilled childhood. Forever since 1880"
Address
Margarete Steiff GmbH
Richard Steiff Strabe 4
Giengen
Brenz
89537
Germany