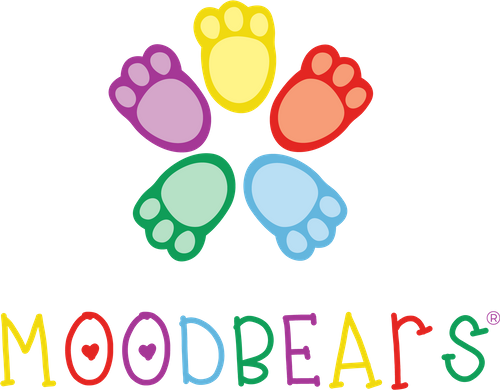 Mood Bears are not just a cuddly toy. They have been specifically
designed to support mental health and wellbeing, and allow
children, and adults, to express themselves when words fail them.
They are not just a fun way to support children and adults as they
negotiate all manner of emotions and feelings but they have also
become a tool that can be used to teach and educate children, and
adults, about emotions, feelings, and moods. Not everyone has the
learning or language abilities to express themselves vocally, but
by using the bears with their recognisable colours and symbols we
can facilitate communication and emotional expression.
There are now 8 Bears in total, each one representing a different
feeling, emotion, or mood: Happy, Sad, Silly, Nervous, Love, Angry, Calm and Hope Bear.