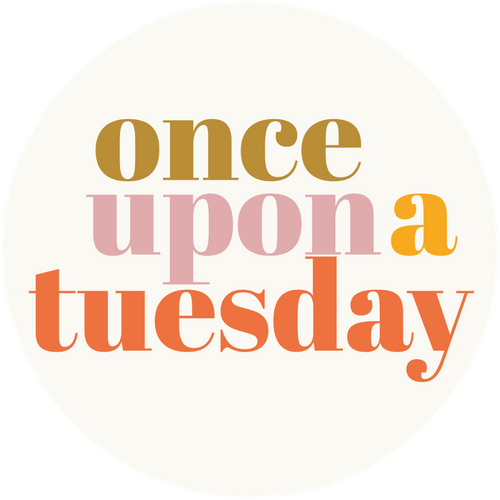 IMAGINE a life with LESS chaos and more clarity and joy. That's why we do what we do - bringing tools to people to achieve just that, in all areas of life.
Once Upon a Tuesday is a U.K. based startup, a female-led brand that creates stationery for people who want to stay organised in all areas of life, in style. From annual calendars to diaries, weekly planners and notebooks, created in a sustainably conscious and ethical way.
Michele started the brand in the 2020 lockdown at her kitchen table. Her partner Angus soon joined the business, when things started picking up. We now have a small team of six people.
Angus now works with our retailers, looking after our trade accounts.
We're also on the journey of becoming BCorp certified in 2023.
At Once Upon a Tuesday, we believe that planning is the foundation of creating a life well lived, however that looks for you.

Whether you're an obsessive list maker (we see you) or a forward plan maker with a full calendar - we're on a mission to make offline planning tools, like calendars, diaries and notebooks, the very best they can be.
We do this by designing products that we use ourselves - rethinking traditional designs, cutting out the unnecessary fluff and most importantly, injecting a sense of joy through art and design.
Besides products that we all use regularly, like notebooks and diaries, we also design brand new concepts that we think the world is missing - for example, we designed world's first paper co-parenting calendar for kids with two homes.
We've created social media planner pads, aimed at creatives and small businesses to help them plan for success. Our daily gratitude pad and habit tracker pad are simplified tools for wellness, that tackle a single aspect of wellness really well.

Sustainability has been integral from the start - we consider it in every small and big decision we make.
This means all our products are printed locally here in the U.K. and always on 100% FSC RECYCLED and recyclable paper.

We're a small, growing team, based at a forward-thinking business community hub in Cornwall (do stop in if you're even in the neighbourhood, the bakery next door is insane).
Oh, and we're close to becoming BCorp certified.

We would love to work with you.

Angus, Michele and the team.
Address
2&3 Lanteague Studios
Scotland Road
Zelah
Cornwall
TR4 9JG
United Kingdom