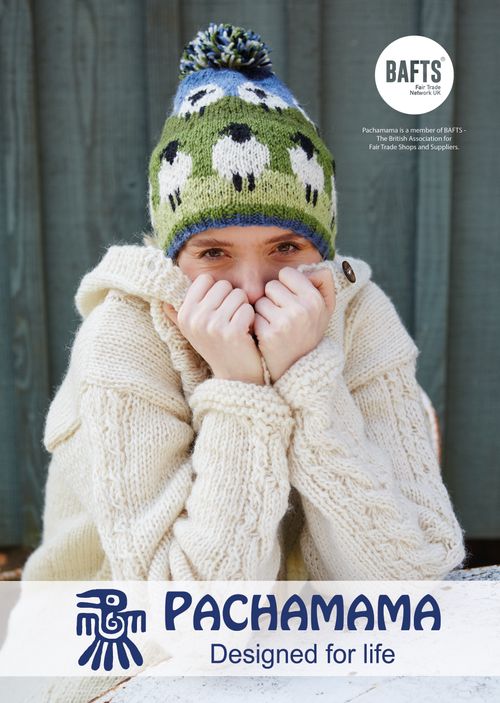 Pachamama has been designing and fairly trading handmade 100% wool knitwear, accessories and homeware for over 30 years. Our products are made in Nepal with a great deal of care, patience and love. We are a friendly, family company, always happy to help.
We believe in slow fashion – our clothing and accessories offer comfort, warmth and practicality with individual design inspired by natural materials, colour and symbol. We love to hear customers say that they "just live in their Pachamama knitwear" - it's perfect for the great outdoors or to cosy up at home and turn the heating down.
The popular Pachamama range of Christmas and home accessories both knitted and felt will bring colour, warmth and often a smile!
We are proud to be members of BAFTS (The British Association for Fair Trade Shops & Suppliers). Our ethos has always been one of respect for our suppliers and the environment and to give back by supporting charities based in Nepal.