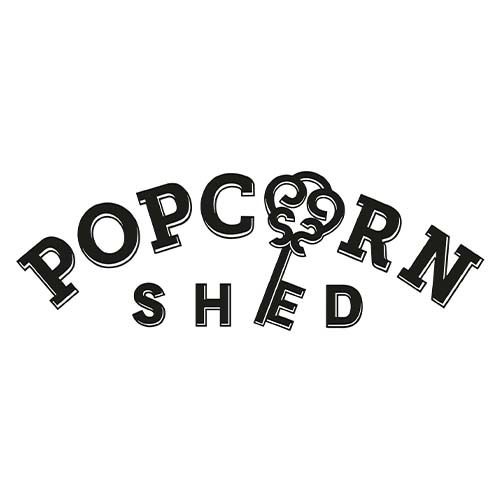 About Popcorn Shed
Every brand has a story, and this one started in a garden shed. Popcorn Shed was founded by cousins Sam and Laura, who are devoted to making crazy delicious gourmet popcorn. They believe that food has the power to bring people together and be a source of inspiration. The small brand like to say they're in the business of creating memorable sharing moments!Sam and Laura have always appreciated the humble popcorn snack and its power to enhance special moments with friends, family and loved ones. With that in mind they dedicated themselves to perfecting popcorn treats associated with joy and happiness by prioritising flavour and quality.When they started their business, they spent months in the kitchen and managed to break a popcorn machine and a cooker in the process. Oops!
They finally hit on a few great recipes, and made so much popcorn that they couldn't store all of it in our homes, so we had to store it in the garden shed! Soon our family started calling it the Popcorn Shed, and that's how we named our business.
Popcorn Shed's Gourmet Popcorn Range
To date, the brand has released over 30 scrumptious gourmet popcorn flavours. From the best selling Salted Caramel and Cheddar Cheese flavours, to fan favourites such as Birthday Cake, Maple Bacon, Gingerbread and even Pink Gin, let's take your tastebuds for a spin! All popcorn is packed in beautifully designed packaging in all shapes and sizes. This makes it not only a delicious snack, but also a luxury indulgent gift for a fellow popcorn lover or foodie.Dietary restrictions? Not a problem! Popcorn Shed's range contains a plenty of vegetarian, vegan and gluten free flavours, for everyone to enjoy.Operating out of their garden shed since 2016, Popcorn Shed is a home-grown, family-owned business - a made in Britain artisanal brand.
Join Sam and Laura on a taste adventure and let them lead your tastebuds towards your new favourite treat!