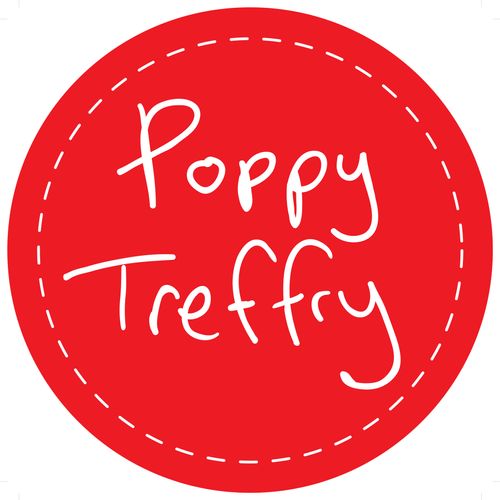 We create a range of homewares, gifts and fashion accessories from our Cornish studio, using freehand machine embroidery. https://linktr.ee/poppytreffry
Our company was founded by designer maker Poppy Treffry in 2004. We hand make a range of quirky gifts and accessories featuring Poppy's illustrative designs. A lot of work goes into our products, we use quality materials, local British suppliers, simple, low impact production techniques and old Singer sewing machines. We get a lot of joy from what we do and we want our products to make you smile!
Poppy designs our range, taking inspiration from her many sketchbooks, packed with sketches from museum trips, harbour sides, tea parties and more. Poppy creates our products initially, spending hours agonising over shapes and templates in the sampling stage. Once a finished product is created Lydia gets to work cutting out pieces and cutting out smaller applique pieces where required. The pieces are all then assembled into stitching boxes which head off to our stitchers Tamsin and Briony, who then bring them back, around one month later, packed with finished products. It's always a joy to receive these stitching boxes back and see our shelves full, momentarily, of beautiful handmade products.
QUIRKY, HANDMADE CHARM
If we had to summarise our range in just 3 words these are the 3 that we keep coming back to! New products have to pass the 'is it quirky' test before they get approved. It's what we want you to love about each purchase you make from our collection.