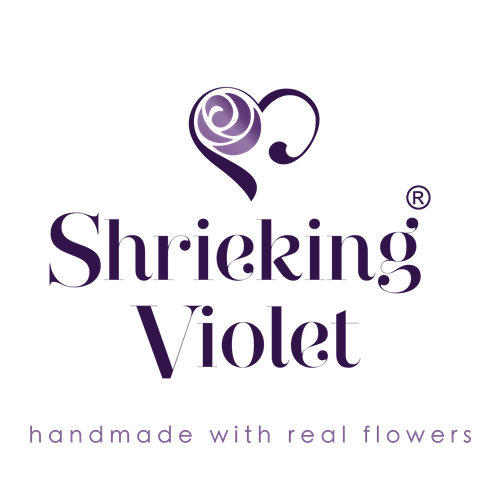 Shrieking Violet® - Jewellery handmade with REAL flowers
Award-winning jewellery brand specializing in sterling silver with real flowers, Shrieking Violet® started its journey in the 1990's trading at London's Camden market. They slowly shifted their focus to supplying the trade & now have over 400 active trade accounts including jewellery/gift shops, museums, botanical gardens & department stores in the UK & beyond.
Handmade with REAL flowers
Sterling silver & Gold-plated silver
Branded packaging & display
Award-winning
Strong brand following
Popular collections include rose, forget-me-not, poppy, daisy, purple haze, heather & mixed flowers. Styles include necklaces, earrings, bracelets, chokers, brooches & cufflinks. Shrieking Violet jewellery retails between £29.99 - £99.99 making an affordable gift or impulse purchase. Shrieking Violet® have recently introduced new designs in gold-plated sterling silver.
Free point of sale, display stands & signs. Starter collections available.