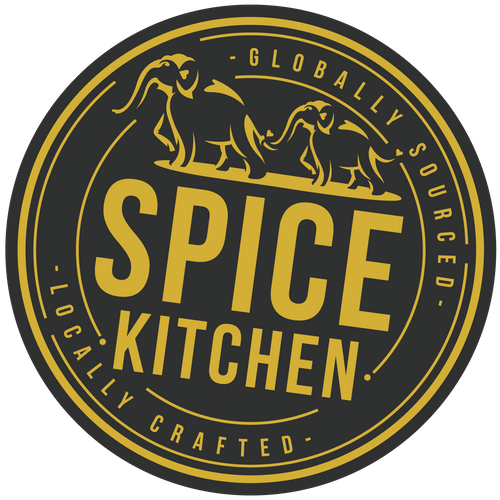 Our story
Spice Kitchen is a family run artisan spice company founded by a mother and son team Sanjay and Shashi Aggarwal (aka Mamma Spice & Baby Spice!). The business was initially set up as a retirement project for Shashi. On Christmas Day in 2012, Sanjay and Shashi were chatting over the dinner table, and Shashi said she wanted to do something meaningful with her spare time. Sanjay suggested that she start selling traditional Indian Spice tins.
Shashi grew up in India and has now lived in the UK for 49 years, but food and spice have always been a massive part of her upbringing and our family life. By learning the art of cooking with spice from her mum, aunties and sisters, she actually has over 60 years of cookery experience. It made sense for her to put all of this to use in her new project.
So, on that infamous Christmas Day, the pair sat together and made a tin. Sanjay took a photo, listed it on eBay, and to their surprise, it sold on Boxing Day. Spice Kitchen was born.
Fast-forward to the present day; Spice Kitchen has grown beyond their wildest imagination. Sanjay and Shashi carefully handpick only the highest quality spices, manufacturing blends in-house to ensure freshness and flavour.
Our products
Our signature products are an array of beautifully dressed sari wrapped spice tins in honour of the sari Shashi wore when she first arrived in Birmingham in 1972. The sari wrapped spice tins are colourful and stand out on shelves for luxury gifting. Bestsellers are the award-winning Indian, Middle Eastern, Gin Botanical and World Spice Tins.