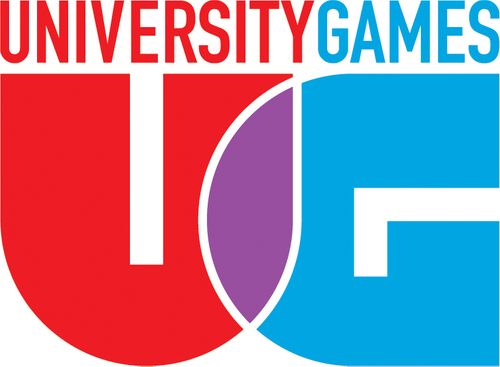 University Games and Lagoon have, not just one, but two stands brimming with fun and exciting games, puzzles and gifts at Harrogate this year. There really is something for everyone, from early preschool through to adult party games, and for the whole family in between!
The new fully recyclable Marble RaceTrax series is perfect for children and adults that love to create as well as race! First build your marble race track and then release the marbles and cheer on your marble as they race down the track, taking a different route each time! Made from eco-friendly materials, and with four different track sizes available, ranging from 4 to 9 metres, this series is a great choice for consumers who want to do their bit for the planet and will be supported by a full TV and social media campaign to drive volume sales whilst retaining the margins our retail partners have come to expect from us.
New to The Lagoon Group is the Project Genius range of brain teaser puzzles. The Ecologicals series of puzzles includes titles such as The Great Coral Maze, Honey Hive Secret Box and Jacob's Ladder. Created from Bamboo, these brain training puzzles not only help improve attention span, and overall cognitive function, they are also kind to the environment! In addition, the beautiful wooden sculpted 12-strong range of True Genuis puzzles with titles that include Emperor's Chest, Chinese Pagoda and The Roman Cathedral Door, will challenge even the most seasoned of puzzlers.
University Games have some fun new titles joining their family games portfolio, including the exciting Forbidden Games strategy series, 20 Questions, Blurt, Irritable Vowels and Mind Your Language. Games with the option of single player as well as multi player have also been on the rise and University Games' series of Case Files Mysteries ticks all these boxes. Joining the range for 2023 is a case that takes mystery games to the next level, Mission: Black Hawk. An all immersive Multimedia experience, utilising AI. This is a live mission to create and execute a plan to stop a cyberattack, using a mixture of physical and digital clues.
The Lagoon Group also have two new titles on the case-solving trend for this year too. Gym Scream is a Murder Mystery, inspired by Lagoon's best-selling Complete Murder Mystery Night and presented in an elegantly finished whiskey style gift box. The Escape Room Mystery Game, in a travel-size tin, will see players have to solve a mystery in every room of the house to escape – all from the comfort of their own home!
Roald Dahl is the UK's number 1 and greatest storyteller with huge appeal across the 5 to 11 age range. Delivered in a new, contemporary packaging for 2023 are the inspiring educational series of games: Matilda's Splendid Spelling, The BFG's Whizzpopping Letters and Charlie's Marvellous Maths, all contain three fun but educational games, ideal for Key Stage 1 and 2 learning. Also available will be four 250-piece puzzles focusing on The BFG, Matilda, Fantastic Mr Fox and Charlie and the Chocolate Factory.

Entertaining, new games joining the Lagoon range include Happy Hour Hustle, a party game for age 18 years+, and combines 100 drinking and challenge quests – complete the challenges with your team to win the most coasters! Rom Com is the date night trivia game, and "Nobody puts baby in a corner" in this game all about your favourite movies: romantic comedies! Identify the perfect pairs, romantic one-liners and silver screen hits from your favourite films to earn a red heart from each of the three categories to win!
The 700-strong product range from University Games and Lagoon brings fun and entertainment for the entire family with games, puzzles and gifts focusing on iconic brands such as Subbuteo, The World of David Walliams, The Purple Cow, Project Genius and Plasticine.