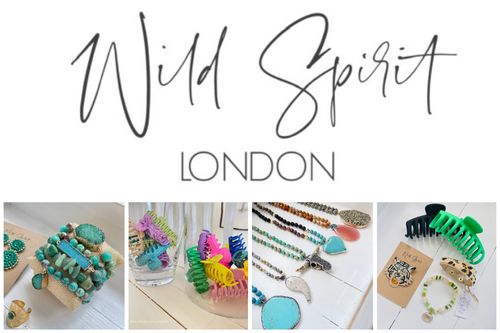 At Wild Spirit London we believe that jewellery & accessories are a reflection of personality and style. We want to spread good vibes with our collections, so every piece is selected with the intention of adding a touch of joyous, carefree spirit to any outfit.
Our eclectic product mix of bohemian natural stone jewellery, eye-catching earrings, bold colourful brooches and intricate woven bracelets create a real statement to be noticed and admired.
Wild Spirit London is a family based, female led company, committed to creating a positive and uplifting brand that promotes happiness, well-being, and a can-do attitude.
With our easy, straight-forward ordering process and fast delivery we aim to provide our customers with a seamless experience and we hope you will grow with us as we add new categories to our evolving brand.
We want to support and work together with our wholesale partners to ensure you have the best collection to offer your customers and help achieve amazing things.