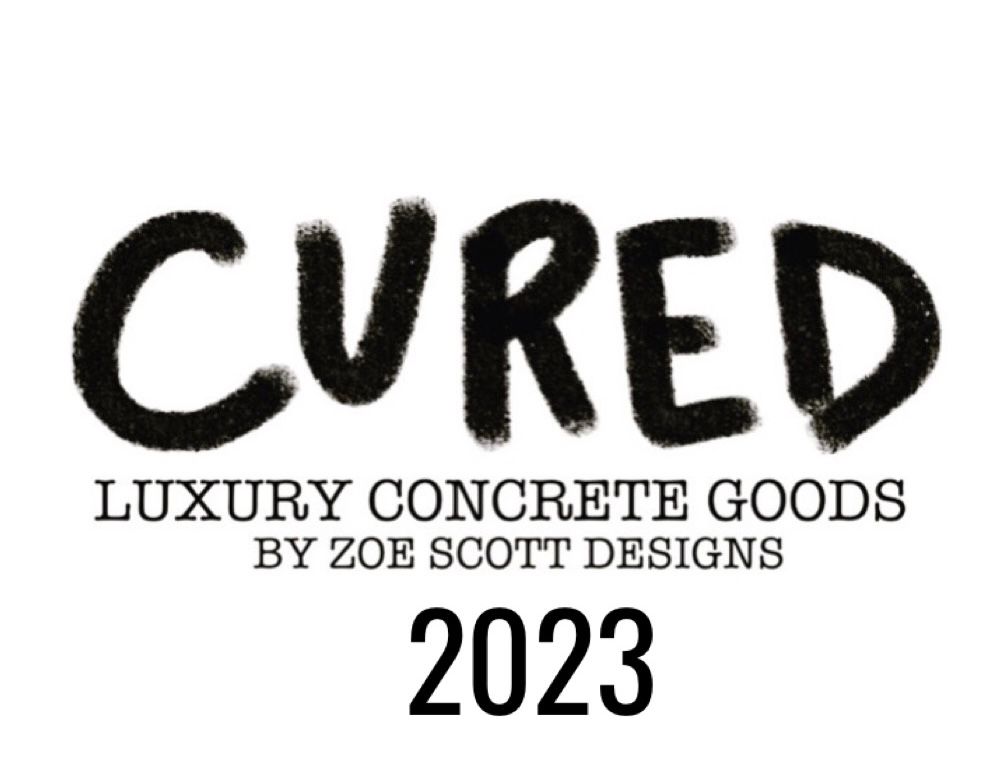 CURED is a modern homeware range from Zoe Scott Designs. Handcrafted from concrete, each
item is pigmented before slip casting then hand waxed and polished for a luxurious finish. You'll find a range of beautiful goods with a minimalist design aesthetic: each item is simple, yet unique, well-made, thoughtfully designed and meant to last. This is concrete, elevated.
This seasonal collection is inspired by Scotland's wild skies. A deep moody palette of soft blues, greys and black highlighted with beautiful gold leaf. Zoe takes this palette and marbles, layers and combines to create each item one at a time.
Each and every item is individually handmade in Zoe's studio with care and love. And when we say handmade, we mean she mixes the concrete by hand, waxed then polished by hand with a cloth and individually stickers and wraps each item. Slow made goods for modern living at its finest.