22 Jun 2023
2023 sees the launch of The Create Laser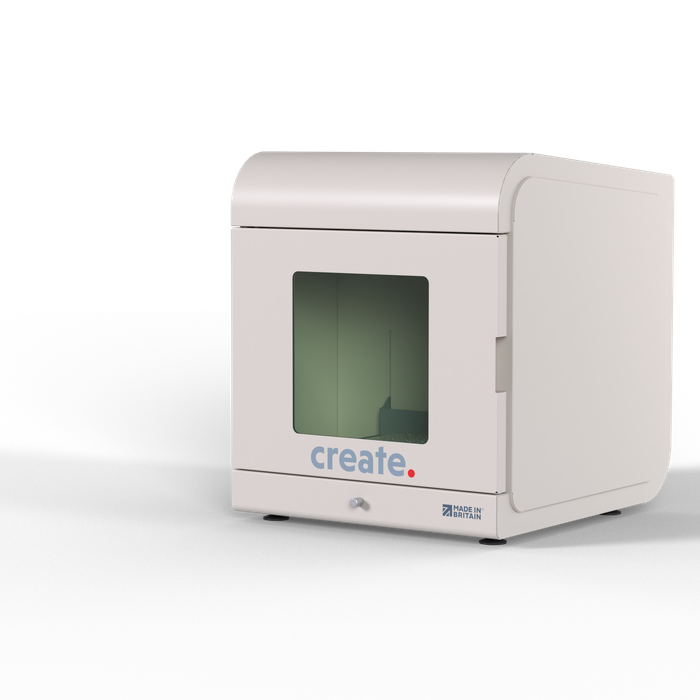 Designed in the UK especially for the Commercial Creatives.
Bring next-level customer expereince in personalisation to store with The Create Laser.
Engrave metal, plastic, glass and more with your very own designs.
If you can think it, you can Create it.
What is the Create Range? Why is the Create range retail-ready?
We've listened. We've identified. We've answered.
As a UK manufacturer of laser engravers, we are often approached by different industries with unique and interesting requests for marking or engraving products. In recent years, one industry in particular has been the retail sector, with the word 'personalisation' as a key necessity to assist with offering next-level customer experience. Whether you're a bricks and mortar store, a digital native or a company that provides goods and services behind the scenes; we have witnessed a real surge in personalisation through these recent years.
Of course our laser engravers are technically capable of offering an engraving service but the 'package' needs to be so much more suitable for retailers to truly maximise on a unique, innovative and exciting experience for their customers, ultimately raising the bar for something unique, accessible and affordable for personalisation. That said, the create. range is more than just laser technology.
Small - Because shop floor space is so crucial.
Simple - Easy to use.
Stylish - Aesthetically great on the shopfloor.
Sustainable - No consumables.
Support - UK wide support network.
Safe - UK Manufactured. UK regulations.
https://www.needhamlaser.com/products/create-laser