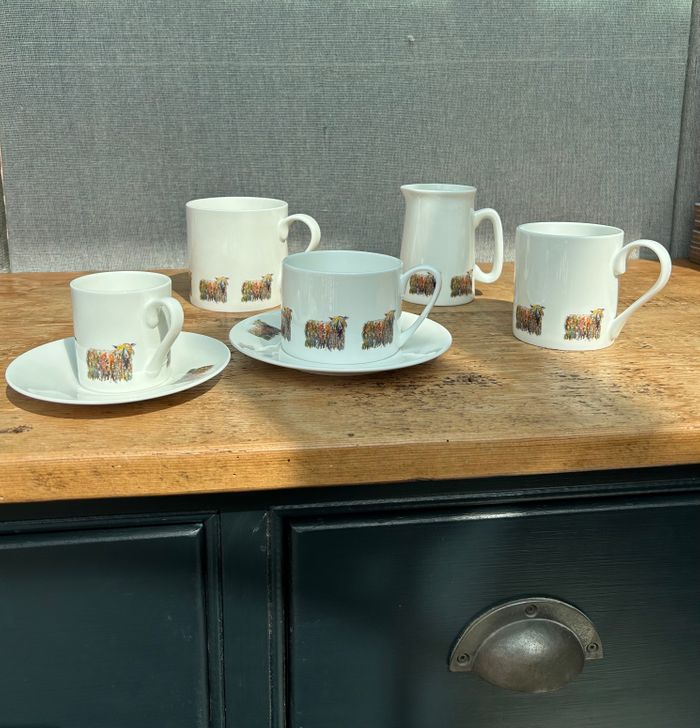 New Arrival - just in time
A brand new collection of Engligh Fine Bone china, designed by Jane Haigh from original artwork and made in Stoke on Trent is due to hit the shelves this Summer. A carefully curated range featuring her most popular art is available including cups and saucers, mugs and jugs.
The lage "Impact" mug holds a hearty cup of tea. The compact "Balmoral" mug fits neatly under a coffee machine.
Stylish straight sided cups & saucers are availble in a standard size, and espresso too.
Not forgetting the 2 pint jugs and cute 1/2 pint jugs to complete the range.
Jane's artwork is fun, bright, and will cheer up any home catering for both classic and contemporary styles.
https://www.instagram.com/p/CuoyK3TtHRb/?hl=en