Beautiful Butterflies from Esterbrook!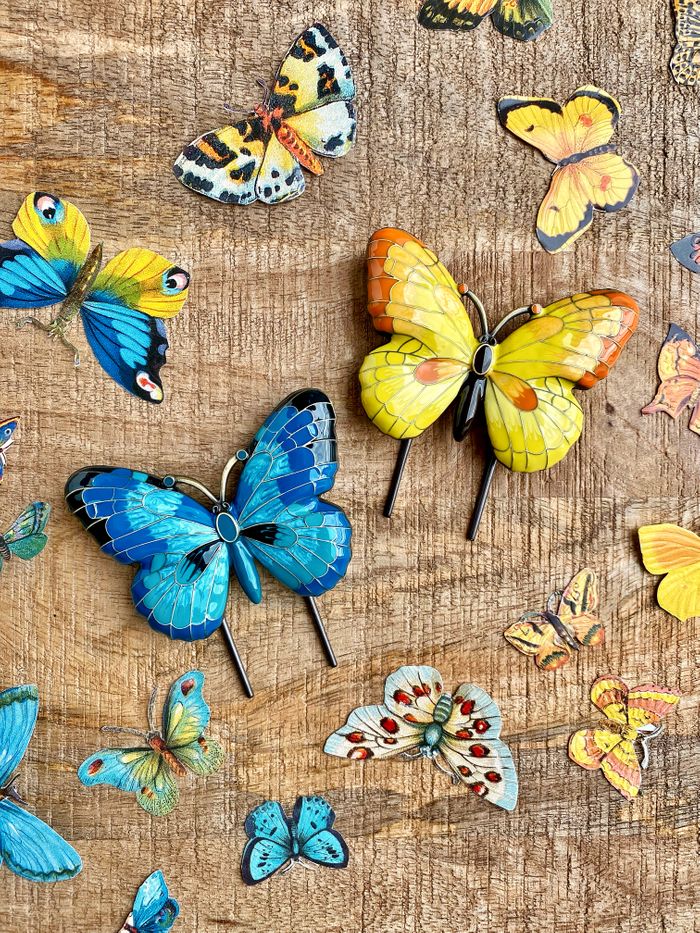 Everything you need on your desk to keep your Esterbrook pens company! Esterbrook blotting paper, journals, pen cases and fun accessories like the Bee and Nib page holders. Plus the Esterbrook nib connector, which lets you use a vintage Esterbrook nib in a modern Esterbrook pen.
Introducing the Esterbrook Butterfly Book Holder! A handy little friend to keep your book open and your hands free to write, sketch, and create.
The perfect size for any journal, these book holders are built to be as beautiful as they are functional.
With dazzling enameled wings in either yellow or teal, there's a butterfly for anyone who wants to add a little bit of joy to their desk this Spring!