Luxury Candle and Diffuser Collection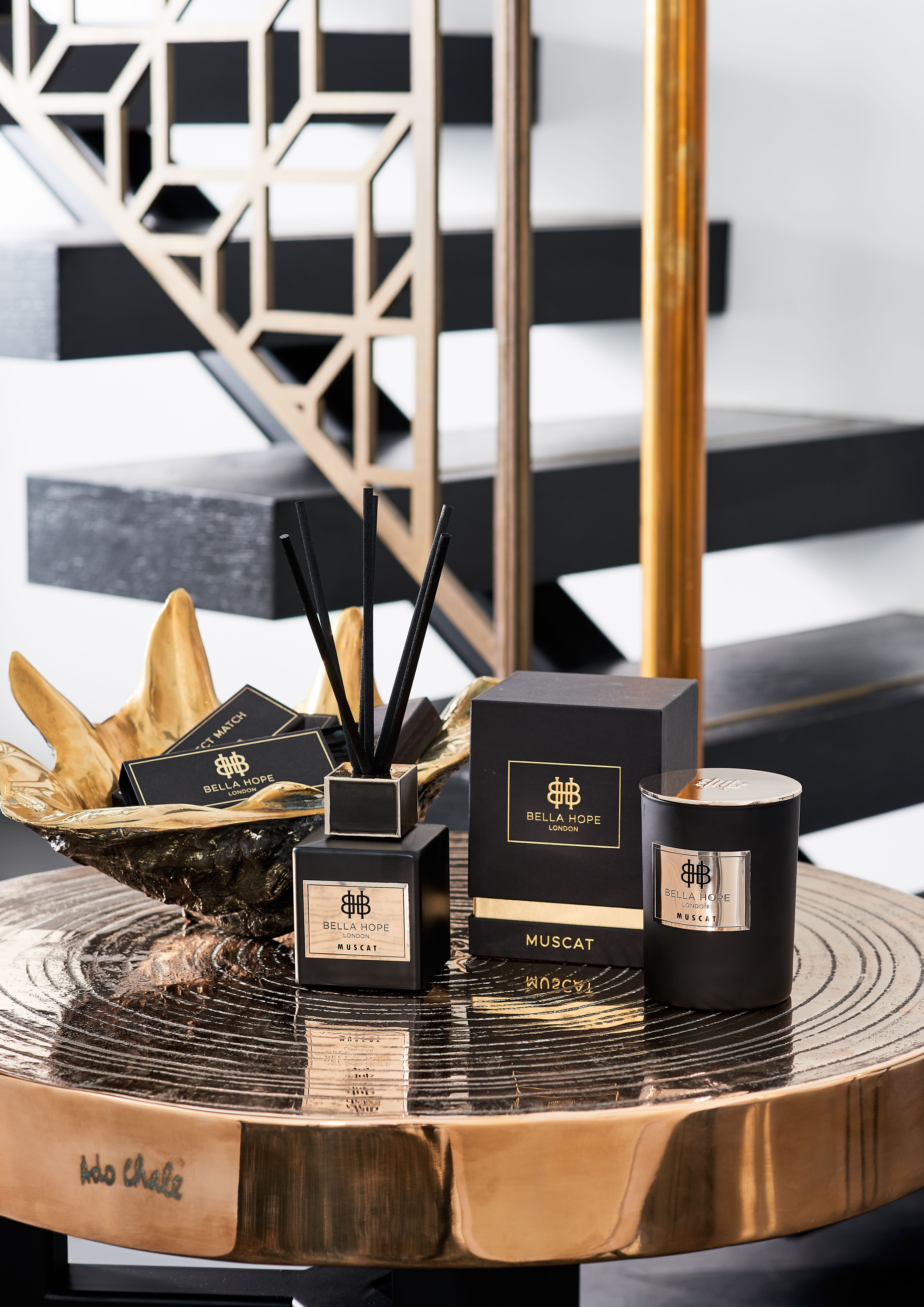 Luxury in every detail!
London-born brand Bella Hope was created to evoke positive emotions and inspire well-being. Their range of unique signature candles and reed diffusers, conjures the fragrant essence of iconic locations, eliciting memories, experiences, or dreams.
They have approached the creation of their brand in a soulful and holistic way; with a desire to express a love of exploring the world through scent, fusing the wonders and magic of these destinations in a candle and diffuser collection that offers pure olfactory pleasure, in 10 signature scents.
Handcrafted in the UK, fine fragrances are mixed in small batches with hand-poured natural soy wax candles. Modern colourways have been designed to complement any interior or persona, with the candle vessels lined in gold to enhance the beauty of the real flame. Adorned with an embossed gold lid they are presented in a sumptuous velvet bag and luxurious packaging.
Their contemporary black reed diffusers have been designed to enhance spaces sensually and visually. Featuring a decadent solid metal lid that shouts modern-day luxury and premium reeds to allow for a high-performance fragrance throw.
Bella Hope London are proud to be supporting The Pink Ribbon Foundation. Join them on a scented journey to the oriental serenity of Kyoto, or the sweet and romantic scents of Capri with their Pink Ribbon candles, that each see 10% of profits being donated directly to the foundation to support those affected by breast cancer.
To those who can dream, there is no such place as far away!
For further information please contact, contact@bellahope.co.uk T:01494 476065 W:www.bellahope.co.uk