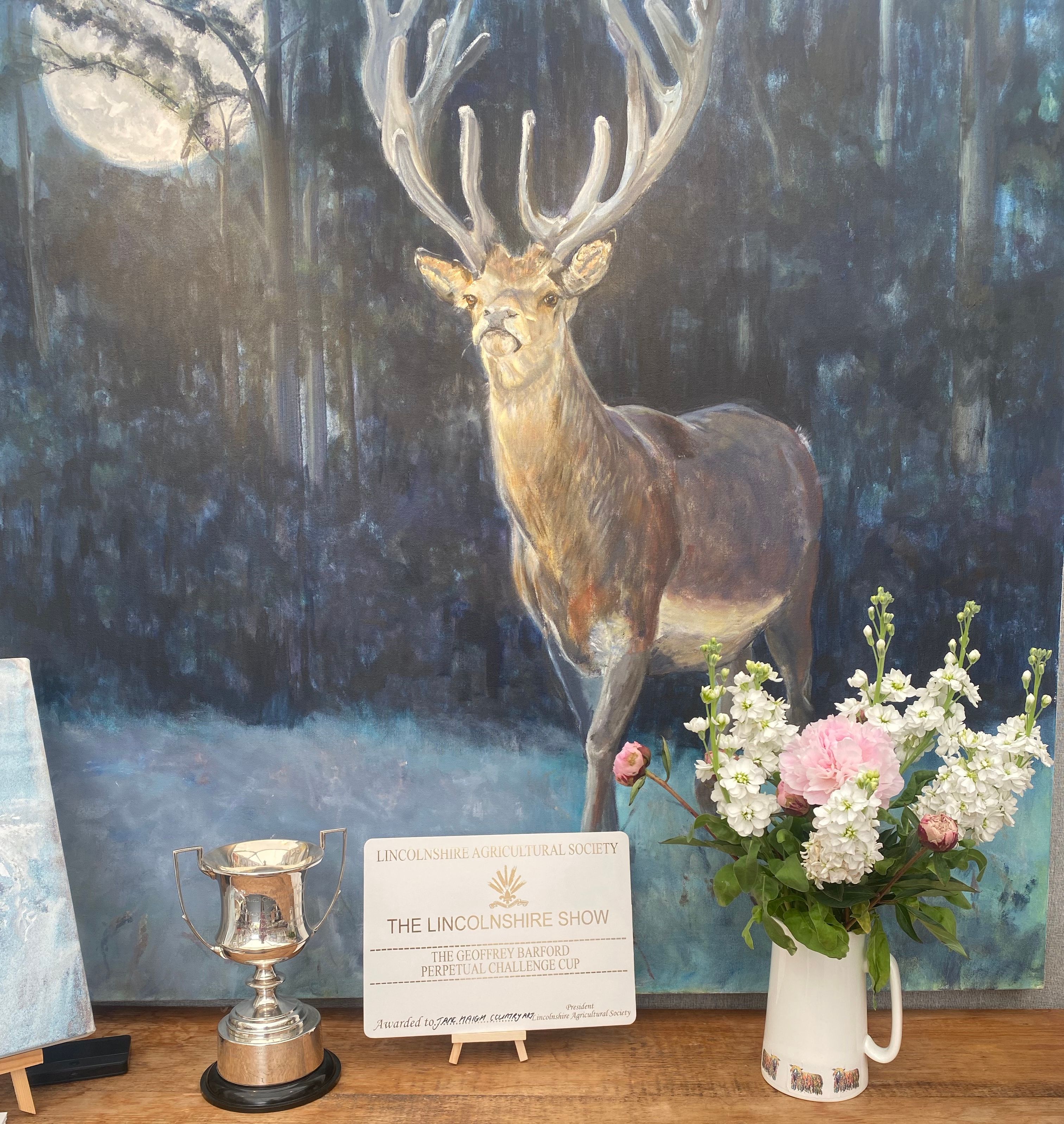 Best in Show
I have just come home from Lincolnshire County Show with some silverware having been awarded a cup for best stand on the prestigious Mews shopping area.
I exhibited original art, greetings cards, prints, and homewares, and got the chance to unveil my new range of placemats and wrapping paper.
My enormous stag painting, measuring 1.2 metres square, was finished just in time and was an eye catching centrepiece. This painting will eventually be found on greetings cards and other products. He is part of a herd from the Lincolnshire Wolds I was lucky enough to photograph when the farm manager invited me for a tour of the farm.
It's great getting the chance to connect with loyal customers, new customers and forge relationships with traders.
Two shop owners came onto my stand and have since placed orders for their shops.