14 Jun 2022
The Calypso Spice Rum Gift Kit - Launched at Show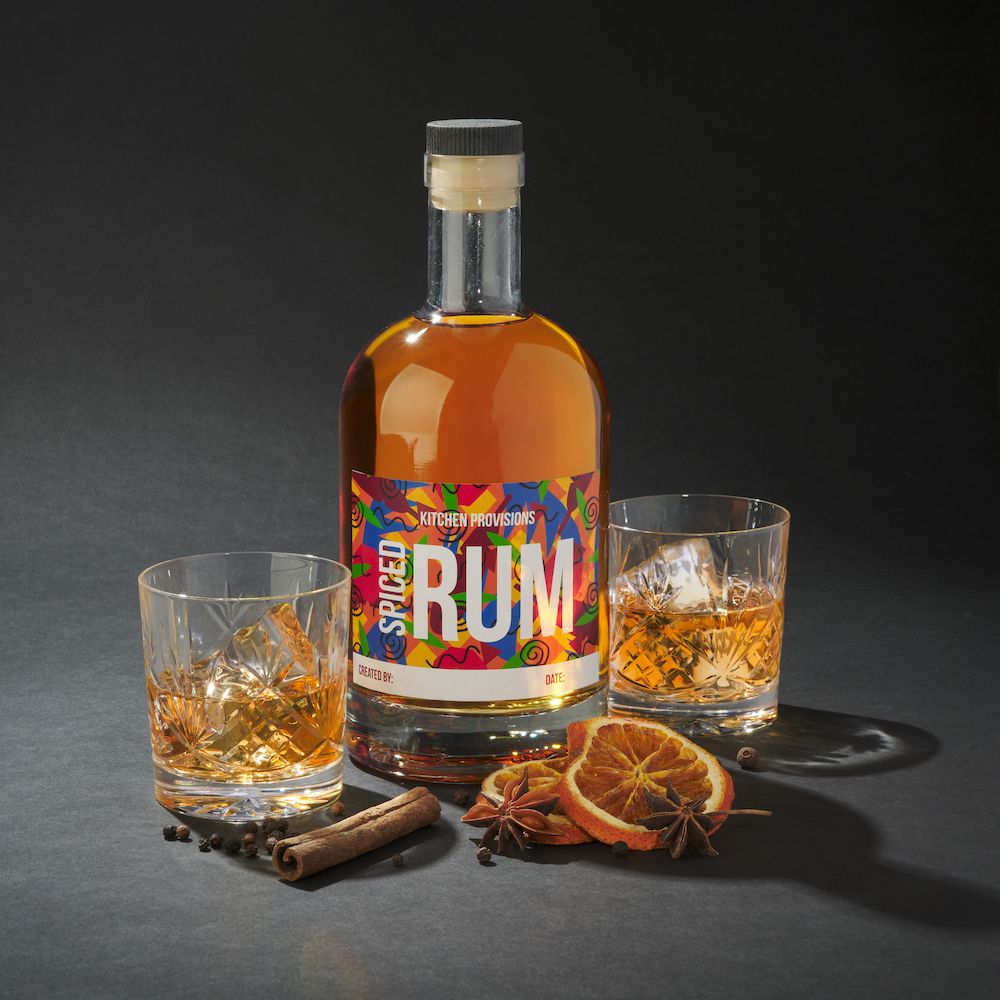 The Calypso Spiced Rum Craft Gift Kit to be released in September is available for pre-order.
The next in the highly succesful range of our Craft Gift Kits is being launched at the Home and Gift Show. Since we have been producing our award-winning make your own gin kits we ahve been asked if we would produce a spiced rum kit - so here it is - The Calypso.
You can excite your senses with this rum spicing kit and enjoy a truly Caribbean experience. In less than 48 hours you can create your own spiced rum. Simply add one of our craft botanical sachets to any cane rum and let the magic take place.
Unlike other spiced rum kits on the market our kit contians vanilla which is the key ingrediant of any good spiced rum.
The kit creates two bottles of perfect spiced rum in just three simple. steps in just 48 hours. Ideal to bring back memories of the Caribbean. A perfect present for a birthday or Christmas or just to say thank you. It is the ultimate way to create a taste sensation but with no expertise or previous experience required. Also included here are our carefully curated additional ingredients to add a dash of flavour to every glass.
This kit contains everything to transform a humble cane rum into a glorious spiced rum: Glass bottle, label, tag, filter papers, funnel, fine mesh sieve, pipettes, two pre-mixed botanical sachets, test tube of vanilla, sachet of cacao nibs, slices of dried orange and instructions.
And, as the kit does not contain any alcohol a licence is not required to retail this product
Kits are available for pre-order at the Show with deliveries scheduled for September in plenty of time for AW 2022.
The wholesale price is £14.16 +VAT, rrp £33.99
Orders can either be placed at the Show or by emailing Lynda@swashconsulting.co.uk or calling 07768 454844
Our Gin Etc - Craft Gift Kits were Highly Commended at the Gift of Year 2022