CHALK launches a collection of gentle soap bars containing natural clay and charcoal to help cleanse and nourish your skin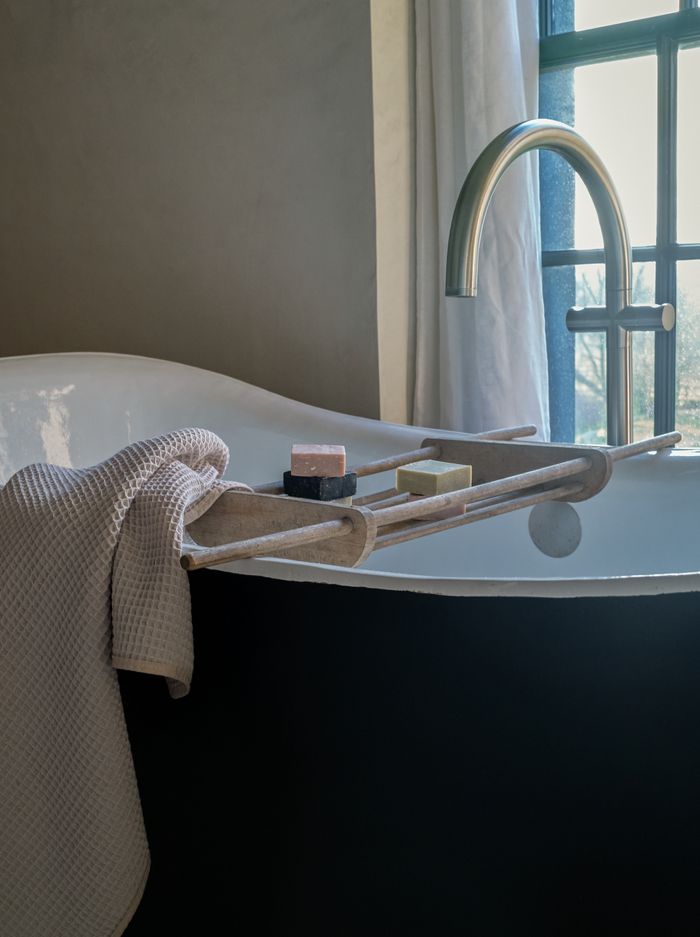 Handmade in the UK, the bars are available in three unique fragrances, each one containing a different mineral rich clay or charcoal to help cleanse and nourish the skin. Neroli & Sweet Orange is enriched with pink clay that gently exfoliates the skin leaving it feeling bright and fresh, Fig & Olive is formulated with green clay to help balance blemish-prone skin, and Black Pomegranate contains detoxifying charcoal that draws out impurities without drying the skin. Naturally dyed by the clay and charcoal, the bars come in three thoughtful shades, adding a splash of colour to your bathroom.
100% soap free, these balancing bars are gentle enough to be enjoyed by the whole family. Each one contains RSPO certified sustainable palm oil that creates a luxurious, rich lather and effortlessly removes impurities while adding moisture back into the skin.
Wrapped in 100% recyclable cardboard packaging, and free from sulphates, parabens, and artificialdyes, these plastic free bars offer a reassuringly ethical alternative to the bottled cleansers that often end up in landfill or in our oceans. Plus they last twice as long as the average sized bottled cleanser making them a great bathroom staple.
To use, simply lather the soap in your hands and apply generously to the face and body. The nourishing, bubbly lather means that they can also be used as a shampoo bar for a truly fuss-free routine. To ensure your bar lasts longer, it can be perfectly paired with Chalk's stylishly simple porcelain soap dish, which keeps it dry and clean between uses and allows air to circulate and water to drain away.
Expertly blended and cut by hand, the bar's rough edges give them a rustic charm and the simple, stylish packaging makes it a perfect gifting item. The soap bars are available to purchase from this November at a number of Chalk's stockists across the UK.
KEY BENEFITS
A cleansing bar that lifts away oil, dirt and impurities - Will not leave the skin feeling dry or tight
Has a mild pH level of 5.5-6.5 so can be used by the whole family
Contains natural clay and charcoal to help cleanse and nourish the skin -
Free from soap, sulphates, parabens and artificial colours
INGREDIENTS
Sodium Cocoyl Isethionate, Hydrogenated Vegetable Oil, Aqua, Polyglyceryl-4 Laurate, Glycerin, Tetrasodium Glutamate Diacetate, Parfum