DCUK Dodo charity fundraiser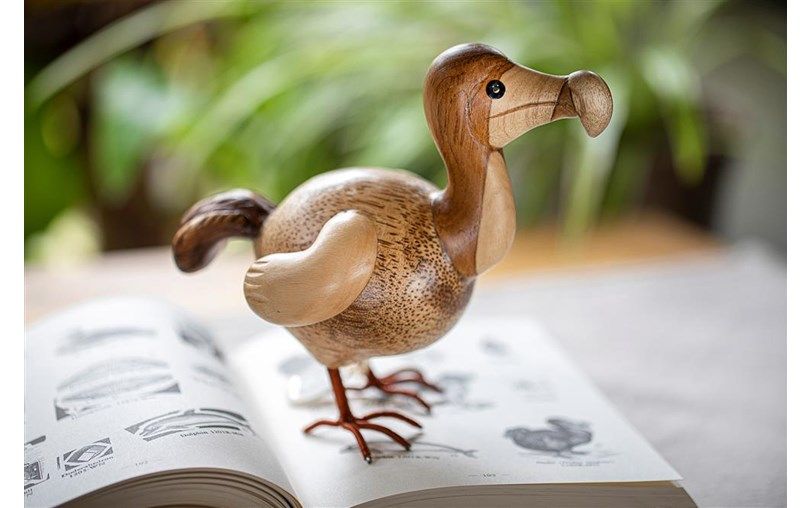 https://www.justgiving.com/fundraising/dcukdodo
If you've ever read My Family and Other Animals, or seen the recent TV series The Durrells, then you'll have likely heard about Gerald Durrell. He was a passionate champion of endangered species, and founder of the Durrell Wildlife Conservation Trust and Jersey Zoo.
This summer, we're excited to be supporting his legacy with our DCUK Dodo campaign.
The Dodo was native to Mauritius, but became extinct well over 300 years ago for a number of reasons. Today, this flightless and (let's be honest) unattractive bird remains a focal point of extinction awareness and conservation. We're incredibly proud of how our original, handmade characters often help people to smile.... and so wanted to take on the tricky challenge of giving the Dodo the full DCUK treatment.

After all, if anyone could help make the poor Dodo look cute, then that would be us, right?!
: )
And so, after many weeks of creative interpretation and design, we're thrilled to unveil our DCUK Dodo. As with all our characters, these special Dodos have been carefully hand-carved from bamboo root, making each one unique. They are around 16cm high, standing firm on their copper wire clawed feet.

There are no current plans to release these as regular characters, but the great news is that we've already got three Dodos finished, ready and waiting for loving new homes!
.......

Fancy being the owner of one of the world's first DCUK Dodo characters?
To win one of these very special birds and support Durrell Wildlife Conservation Trust, we're asking for a donation of at least £2 to our JustGiving fundraiser. After Sunday 31st July 2022, we'll randomly pick two kind people out of everyone who donated - and they will be the proud owners of our DCUK Dodos.

Important:
Please make sure you use your full name, or at least a nickname that you will recognise if it's announced as one of the winners. You may also be asked to provide evidence of your donation receipt.

What about the other Dodo? Well, you can also try and win through Facebook. Simply [like] and comment on the relevant Dodo Facebook post at dcuk.social/fb that will appear in the next few days - and we'll randomly pick one winner from all those comments, in addition to two of the donors here from JustGiving.

Thank you for your ongoing support of DCUK, and also the Durrell Wildlife Conservation Trust, whose work will benefit from all of the proceeds of this fundraiser.

Good luck.
dcuk.link/dodoterms


.......
Durrell Wildlife Conservation Trust is an international charity working to save species from extinction. Established by author and conservationist, Gerald Durrell, in 1959, Durrell's overall aim is for more diverse, beautiful and resilient natural landscapes in which species can thrive and people can enjoy a deeper connection with nature. This approach concentrates on the most threatened wildlife in the most threatened places.