Experience the Seasonal Magic at We Love Seasons' Showcase in Harrogate Home and Gift 2023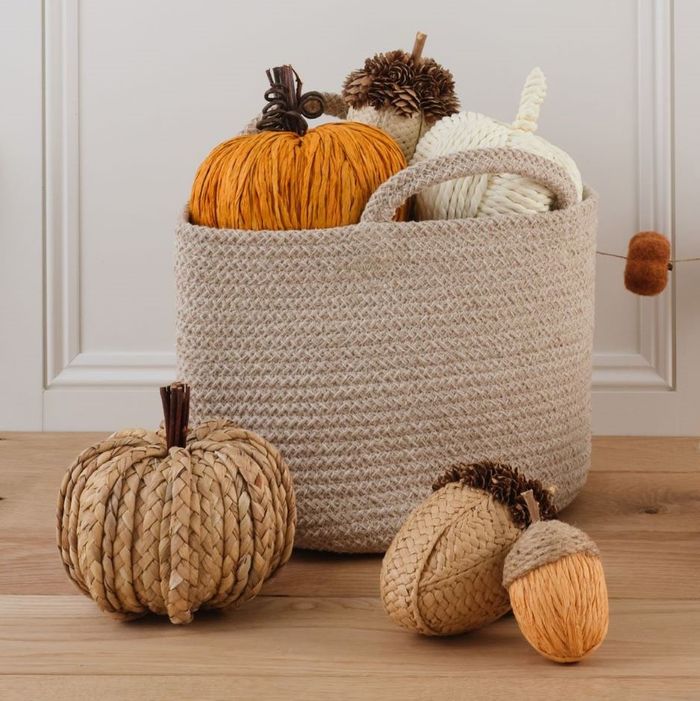 Our brand-new autumnal decorations in neutral tones will set the perfect ambiance for the cosy season ahead. Be prepared to be mesmerized as you explore our collection, featuring elegant sage green pumpkins seamlessly blended with warm autumnal hues. These exquisite decorations will add a touch of sophistication and natural charm to any space.
Additionally, we are thrilled to launch our new set of acorns, delicately crafted in beautiful autumnal colours. These charming acorns will bring a whimsical and rustic touch to your seasonal decor, creating a truly captivating atmosphere.
But that's not all! We have more in store for the upcoming festivities. Prepare to be enchanted by our Christmas products crafted in wood and adorned in rich burgundy colours. Each piece has been meticulously designed to infuse your home with warmth and a touch of traditional elegance, capturing the spirit of the holiday season.
We Love Seasons is committed to delivering the highest quality and most aesthetically pleasing decorations and gifts for all seasons. Our presence at Harrogate Home and Gift 2023 allows us to share our passion and showcase the finest creations that celebrate the beauty and joy of every season.
Make sure to mark your calendars for the event and join us at Stand DP1-C60 to witness the unveiling of our new collections. We look forward to welcoming you and sharing the magic of We Love Seasons.
For more information, please visit our website at www.weloveseasons.com or contact us at sales@weloveseasons.com.
About We Love Seasons: We Love Seasons is a provider of contemporary decorations and gifts inspired by various seasons. Our carefully curated collections celebrate the beauty and magic of every season, offering customers unique and high-quality products to adorn their homes and create memorable experiences. With a commitment to craftsmanship and aesthetic excellence, We Love Seasons continually strives to bring joy and delight to customers' lives through our exquisite offerings.