10 Jul 2023
Gardening for Kids Launches Brand New Children's Growing Kits for Wholesale Markets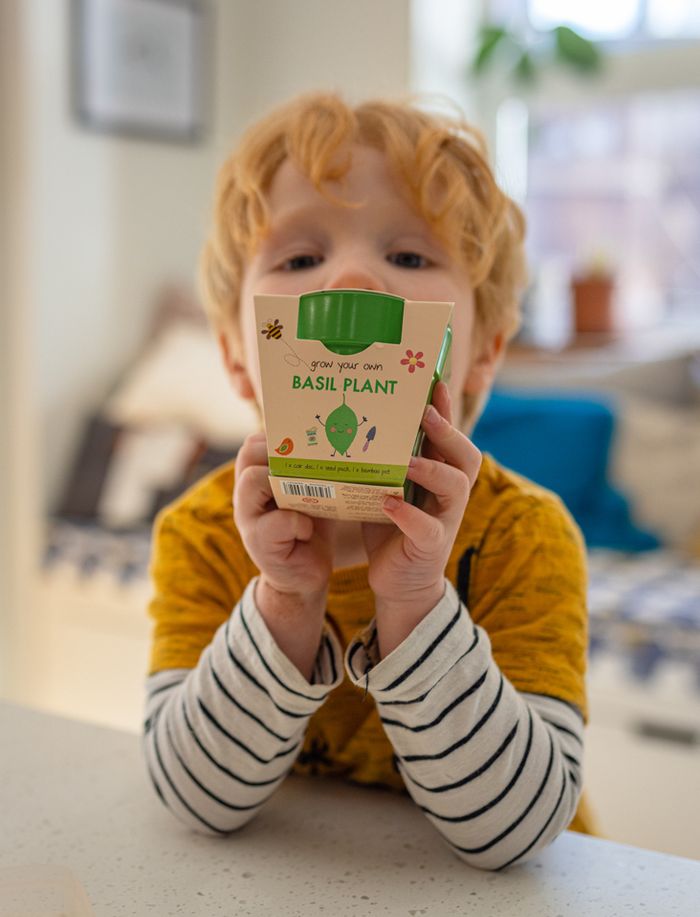 Wonderful Wildflowers, Get Growing! and Grow Your Own Christmas Tree complete growing kits available wholesale for the first time
Gardening for Kids makes debut appearance at the Home and Gift Buyers Festival, Harrogate, UK, 16–19 July 2023
Reflects a new focus on wholesale supply in addition to well-established retail business
Gardening for Kids, a small family business specialising in gardening products exclusively for children, will be launching its eco-friendly, best-selling Children's Complete Growing Kits to wholesale buyers for the first time. This follows on from their runaway success in the e-commerce retail environment, and marks a new chapter in the company's future.
"We are delighted to be able to share our eco-friendly, easy-to-grow kits with other retailers and hope this will help us with our mission to get children growing", said Louise Edgeworth, Owner and Director of Gardening for Kids. "We are passionate about getting children outside and exploring the word around them, and hope that every little kit sparks a love of nature to last a lifetime."
Gardening for Kids will be making its debut appearance at the Home and Gift Buyers Festival in Harrogate, UK, from Sunday 16th to Wednesday 19th July 2023. There they will showcase their three exciting wholesale ranges: Wonderful Wildflowers, Get Growing! and Grow Your Own Christmas Trees. Among many others, these ranges include the best-selling sunflowers, strawberries and Christmas trees kits, as well as five brand new, pollinator-friendly native wildflowers available in their kits for the first time.
All kits contain a peat-free coir compost disc, a colourful bamboo pot made from recycled chopsticks, top-quality seeds from UK suppliers, and full instructions. Louise explains that parents often lack confidence in gardening ("I can't even keep grass alive!"), so these simple and reliable kits are designed to educate and empower children and their parents to learn together.
This step into the wholesale market marks a new direction for Gardening for Kids, whose focus until now has been marketing directly to consumers and schools. This remains a key focus, and it is hoped that by making the growing kits available to garden centres, gift retailers and multinational chains, Gardening for Kids can reach more and more children and novice gardeners to get them growing for the first time.
Customers' reviews for the Get Growing! kits
"Great quality product. Really easy to plant. My goddaughter is sending me regular picture updates. All growing well."
"Oh WOW WOW WOW- these are fabulous and I'm giving them to my grandchildren for Easter- they will love them, Thankyou."
"Great little present for a small girl who loves gardening! Nice packaging too. Thank you."
"Absolutely brilliant kit and perfect for planting with children. Virtually no mess, and everything you need is included. Let's hope I manage to grow something!"
For more information, contact Louise Edgeworth
We're looking forward to meeting you at the Home and Gift Buyers' Festival. If you can't wait that long and would like to hear more about us or what we can offer, contact Louise Edgeworth on:
Tel: 01440 847817
Email: hello@gardeningforkids.co.uk
About Gardening for Kids
Gardening for Kids is an award-winning, small family business specialising in gardening products exclusively for children. Inspired by a GCSE student's comment to Louise, our Owner Director and then secondary school teacher, "What's the point of plants, miss?", Gardening for Kids was conceived to equip a new generation of young growers with the skills and confidence to grow their own flowers, fruit and vegetables.
Since then, Gardening for Kids has grown to become the UK's leading retailer in children's gardening, and a key supply partner to schools, businesses, charities and local authorities. We pride ourselves on our commitment to sustainability, and to encouraging children not only to engage with nature, but to be its advocate for years to come.