Halilit is proud to announce the arrival of the Urban Garden Collection by Taf Toys.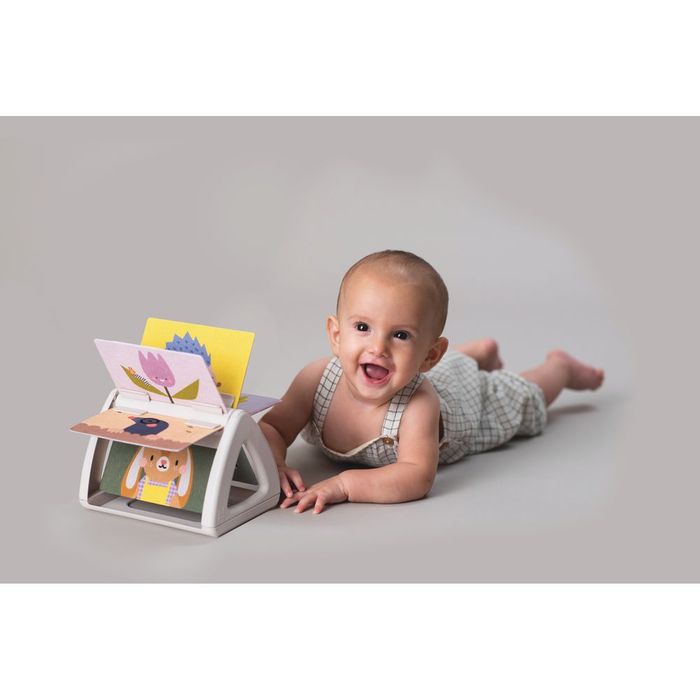 Halilit, a trusted distributor of high-quality children's products, is proud to announce the arrival of the Urban Garden Collection by Taf Toys. This enchanting collection of toys is designed to bring the wonders of nature into the hands of children, fostering imagination, creativity, and a love for the outdoors.
The Urban Garden Collection by Taf Toys features a range of thoughtfully crafted toys that capture the essence of a vibrant garden. From plush activity mats and mobiles to sensory toys and developmental playsets, each product is carefully designed to engage and stimulate young minds while promoting sensory exploration and fine motor skills.
"We are delighted to introduce the Urban Garden Collection by Taf Toys to our lineup," said [Amy Wildman, Sales & Marketing Director] at Halilit. "Taf Toys has a reputation for creating innovative and captivating toys that support early childhood development. The Urban Garden Collection beautifully combines the joy of nature with imaginative play, providing children with a unique and immersive playtime experience."
Creating a soft and safe play space for babies is made easy with the Urban Garden XL Soft Puzzle Mat. This extra-large puzzle mat features garden-themed illustrations and colourful pieces that fit together like a jigsaw puzzle. With its cushioned surface, the mat offers comfort and protection during playtime. The XL size provides ample space for babies to explore, roll, and crawl, promoting motor skills development and spatial awareness.
The Tummy Time Spinning Book is a delightful addition to the Urban Garden Collection. This interactive book captivates babies during tummy time, featuring bright colours, engaging textures, and a spinning flower. The spinning motion stimulates visual tracking skills while encouraging neck strength and motor skills development. With its garden-themed illustrations and crinkly pages, the Tummy Time Spinning Book provides a world of sensory exploration for curious little ones.
For on-the-go entertainment, the In Car Activity Centre is a must-have accessory. This versatile and engaging toy attaches easily to car headrests, keeping babies entertained during car rides. With its interactive features, including a mirror, rattle, and crinkly textures, the In Car Activity Centre provides sensory stimulation and encourages fine motor skills development. It's the perfect travel companion for little adventurers.
The Urban Garden Collection not only encourages imaginative play but also promotes a connection to nature and the importance of caring for our environment. Taf Toys takes pride in using sustainable materials and eco-friendly manufacturing processes, ensuring a greener future for the next generation.
The Urban Garden Collection by Taf Toys is now available at Halilit's network of retailers, including specialty toy stores and online platforms. Parents and caregivers can trust in the quality and safety of Taf Toys' products, allowing their little ones to embark on a playful journey through the wonders of the garden.
For more information about the Urban Garden Collection and other Taf Toys products, please visit https://halilit.co.uk/