05 Jul 2022
Harrogate Preview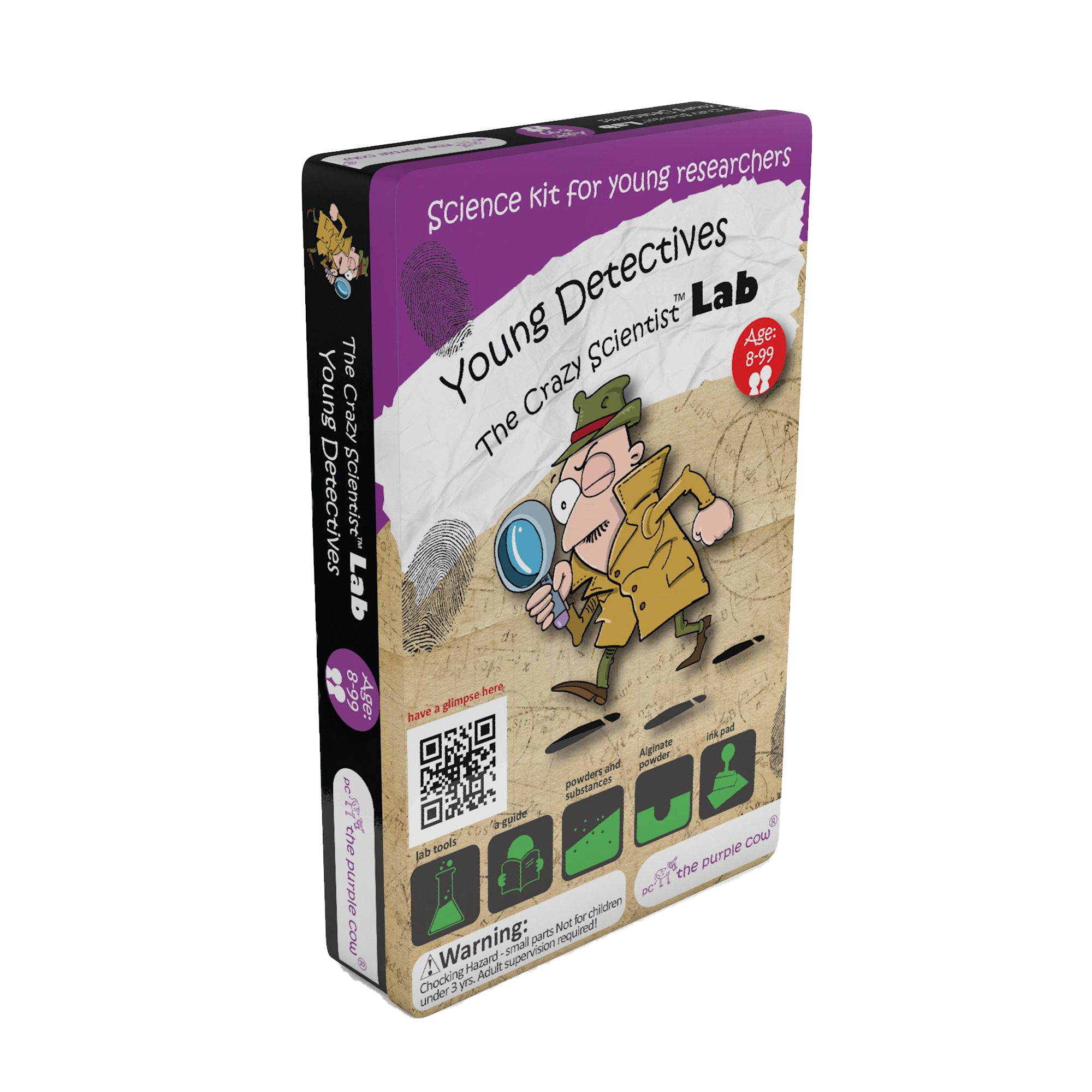 University Games and Lagoon have, not just one, but two stands brimming with fun and exciting games, puzzles and gifts at Harrogate Home and Gift this year. There really is something for everyone, from early preschool through to adult party games, and for the whole family in between!
Now available from Lagoon is The Purple Cow fun STEAM range. This brilliant, educational range includes eight science kits to help budding young scientists with exploration and discovery, problem solving, cause and effect and abstract thinking. The Crazy Scientist LAB Kits include everything children need to become real researchers in their own private laboratory and perform cool science experiments, engaging them in hours of creativity and scientific exploration. The Purple Cow Crazy Scientist LAB range includes Optical Illusions, Water Gel Science, Static Electricity and Crystal Craze, as well as Young Detective and Young Survivor Kits. Also available in The Purple Cow range is a series of Indoor Science Activity Cards and Magnetic Travel Games, both of which are available in eye-catching CDUs.
Little ones will also love the new Stamper Kits from The Purple Cow! There are three fun-packed Stamper Sets to collect – Monster Maker, Dino Maker and Fashion Maker. Each set contains over 30 stamps of different body features and fashion items, so children can let their imaginations run wild and create their own magical masterpiece on paper!
For the preschool age, University Games have a plethora of fun and educational preschool games and puzzles featuring many of the much-loved characters from famous children's storybooks, including The Tiger Who Came to Tea, The Very Hungry Caterpillar, The World of Dinosaur Roar and First Hundred Words. Not forgetting University Games' classic family games including Perudo, Yes No!, Charades for Kids, Who's in the Bag and Subbuteo.
Visitors to Harrogate won't want to miss University Games' impressive 3D Puzzle and Model Kit range including the new Millennium Falcon, Imperial AT-AT, the iconic R2-D2 and Boba Fett's Starfighter Model Kits. Alongside these new Model Kits University Games will be featuring new 3D Puzzles from the famous Disney and Marvel franchises, including The Avengers Tower, Iron Man's Helmet and the beautiful Arendelle Castle from Frozen. Also on show will be the best-selling Harry Potter 3D Puzzles including Hogwarts Castle, The Burrow and the Diagon Alley series.
As the popularity of Murder Mystery Nights continues to grow, Lagoon has thought of everything when it comes to hosting a great crime-busting evening! Presented in whiskey-style gift tubes, Murder Mystery in Paris, Murder at the Tower of London and Murder Mystery Aboard the RMS Titania, all contain six different plots so the dinner party, crime-solving fun can be continued! University Games also have plenty of Murder Mystery fun on offer with six best-selling dinner party games, a host of murder mystery puzzles and two new titles joining the Case Files series including Fire in Adlerstein and Death in Antarctica.
To help support wellbeing, Lagoon has three beautiful 1,000 piece Mindfulness Jigsaws focusing on relaxing and beautiful scenery as well as a series of Mindfulness Cards focusing on Exercises, Ideas and Quotes. These lines make thoughtful gifts for any age, at a time when they may be needed the most.
The 700-strong product range from University Games and Lagoon brings fun and entertainment for the entire family with games, puzzles and gifts focusing on iconic brands such as Star Wars, Disney, Harry Potter, Subbuteo, The World of David Walliams, The Purple Cow, Guinness and Plasticine.