Kaweco Brass Sport featured in the Guardian newspaper!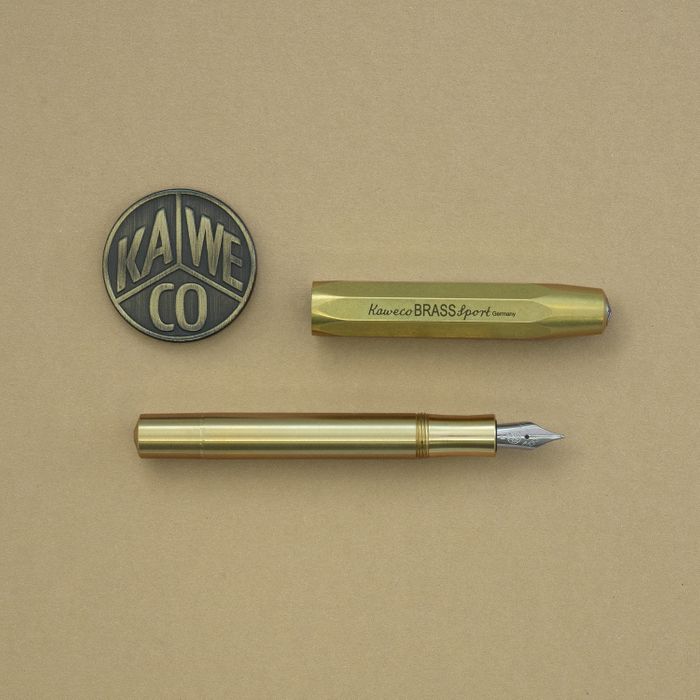 Kaweco's Brass Sport Pen has been listed as a sustainable must have!
The Guardian has listed our Kaweco Brass Sport fountain pen as being a top 12 essential item that will last you forever! The Kaweco brass sport is pretty indestructible as the brass increases the durability and protects the internal workings of the pen. Over time,a unique patina is created on the surface of the Brass Sport pen- this patina will keep developing as it ages however you can also polish the brass to give your pen a new lease of life. Many people don't use fountain pens due to the belief that they leak all the time and are messy.... this is false! When manufactured to a high-quality and quality controlled, fountain pens do not leak or cause a mess. Nowadays most fountain pens can also take an ink cartridge instead of having to be dipped into bottled ink or they can even take an ink converter. Kaweco pride themselves in producing fountain pens for everyone from complete beginners to calligraphy artists.
https://www.theguardian.com/lifeandstyle/2023/may/26/shop-slow-buy-less-the-experts-guide-to-12-essential-items-that-can-last-you-a-lifetime