06 Jun 2023
Meet our Mermaid Jasmine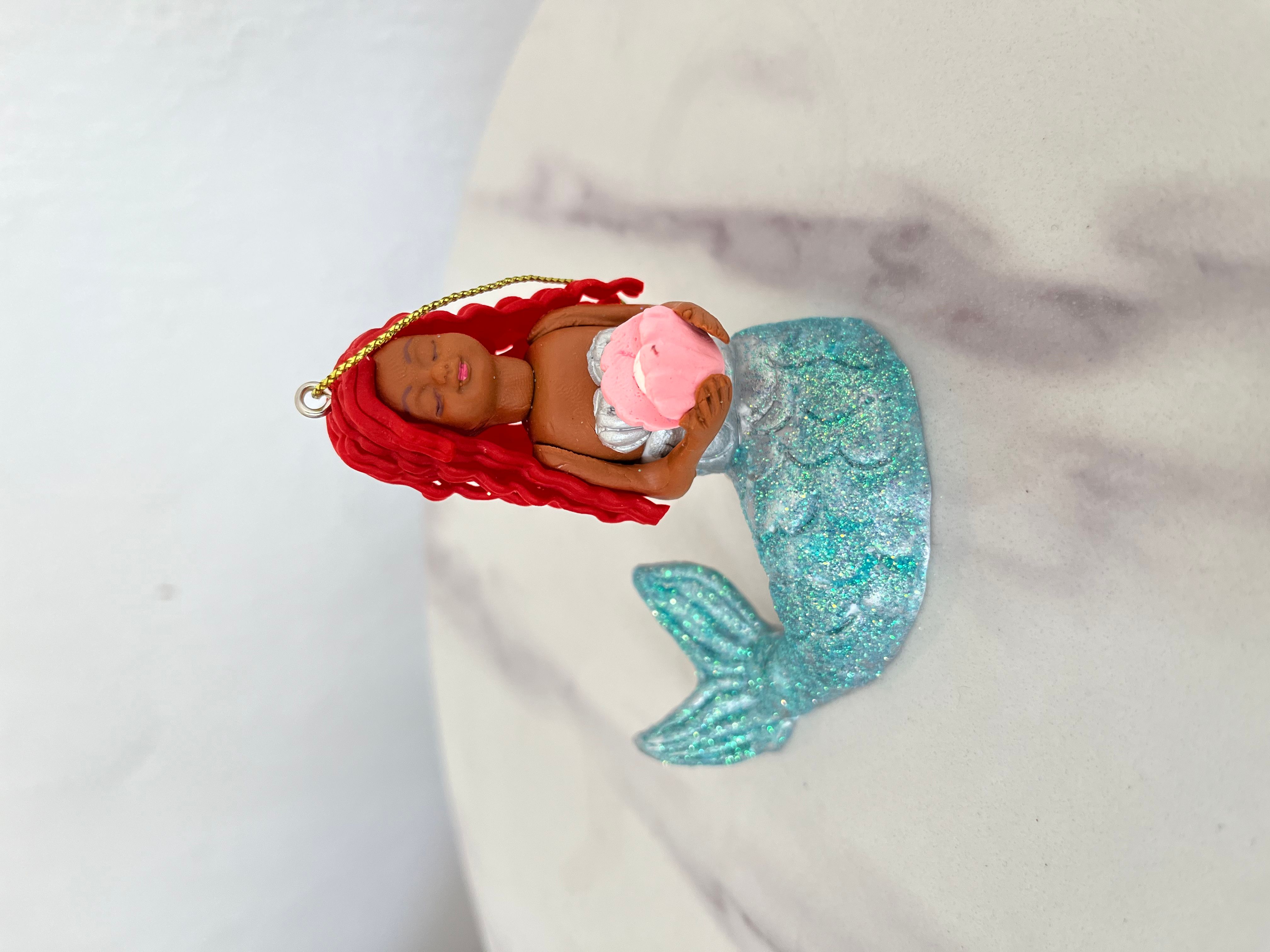 March Muses Co-founders Natalie Duvall and Alison Burton create new product inspired by Disney's The Little Mermaid
Mermaids have long been known to live under the sea, but this mermaid has come to the surface for a special place in your home. Whether on your Christmas tree, as a cake topper or adding sparkle to your bookshelf, this mermaid angel is sure to be a treasured addition to your collection.
The mermaid hanging Christmas angel is available for purchase on the March Muses website.
This is not the first time March Muses has made waves in the industry. In 2022, the company appeared on the hit TV show Dragon's Den and wowed the judges with their range of Christmas decorations, paving the way in diversity. With this latest product, March Muses continues to lead the way in creating diverse and inclusive products
The release of Disney's The Little Mermaid with a black lead was met with initial backlash, but this momentous moment is a significant step forward for little brown girls and boys around the world. Representation matters in media, toys, cartoons, and Christmas decorations. Mermaids, like angels, have often been whitewashed in the past, but with Halle Bailey at the helm of this new reimagining, it provides an opportunity for growth.
Natalie Duvall and Alison Burton, co-founders of March Muses, shared their excitement about the new product, "We are thrilled to introduce this mermaid hanging Christmas angel to our collection. We believe it's important to represent all skin tones and hair textures in our products and the response to our Dragon's Den appearance last year shows that there is a demand for diversity in Christmas decorations. We hope this new addition to our collection brings joy to people's homes for years to come."