NEW! All colours of Kaweco's Liliputs now available as Ballpoint Pens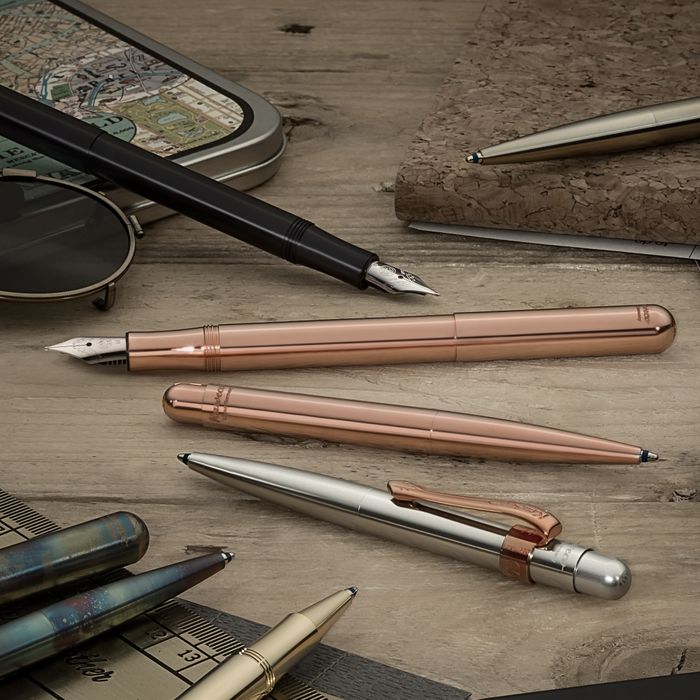 The LILIPUT is one of Kaweco's oldest series. It was originally (in 1908) made of ebonite. Today, the LILIPUT comes in brass, copper, aluminium and stainless steel. Well known for its simple style (even today the LILIPUT still has only 3 parts: cap barrel and mouthpiece), and for being one of the smallest fountain pens in the world, (only 97mm closed & 125mm with the cap posted), the LILIPUT series is small, sleek, slender and elegant. It comes in a Kaweco gift tin.
The Kaweco LILIPUT ballpoint pen, with a length of 9.8cm, is a perfect companion when on-the-go. Due to its robust materials and the high-quality heart-curve mechanism, this writing tool is prepared for every situation. Until now, the LILIPUT ballpoint pen was only available in aluminium and brass. To make the product portfolio more consistent, this minimalistic ball pen is now available also in Stainless Steel, Fireblue and Copper.