12 Jul 2023
NEW Dried Flower and Confetti Products from LSF Wholesale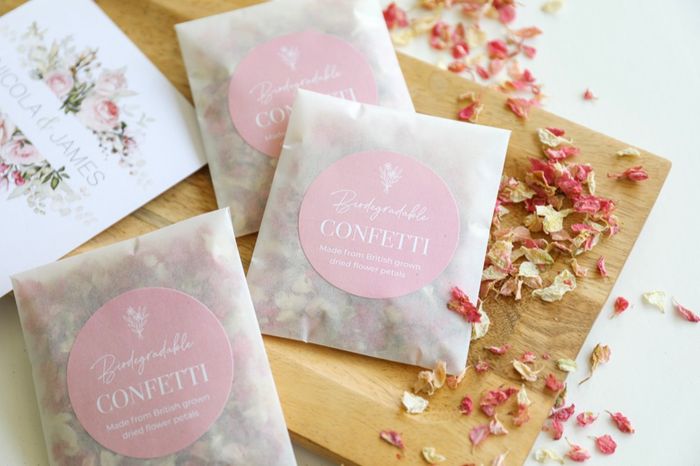 Introducing a range of new biodegradable and sustainable products.
New Pastel Dried Flower Bouquet
Ahead of the show, we have carefully curated four new ready-for-retail products for you, inclusive of a beautiful Pastel Ready for Retail Dried Flower Bouquet, made up of our British-grown Lagurus, Natural Oats and colourfully spruced up with Stipa Penata Feather Grass, Pink Gomphrena, Purple Limonium and White Rhodanthe. It certainly stole the hearts of lots of buyers as they passed approving comments on the design of and colours within this whimsical bouquet.
The Launch of NEW Confetti Sachets
Alongside our captivating pastel dried flower bouquet, we are thrilled to unveil our latest product: ready-for-retail confetti sachets!
Available in three styles, you can choose the most fitting option for your business; alternatively, you can opt for a mix of products to cater to a wider audience and therefore maximize your sales. Whether your customers are planning weddings, birthdays or any other form of celebration, confetti sachets will add a touch of joy to their special occasions.
Violet Biodegradable Petal Confetti Sachet (Pack of 50)
Pink Biodegradable Petal Confetti Sachet (Pack of 50)
Lilac Biodegradable Petal Confetti Sachet (Pack of 50)
Firstly, we have the vibrant Violet Sachet, filled with our popular Kaleidoscope mix. This mix consists of ivory, lilac, indigo and pink delphinium petals, ideal for creating a bold and visually stunning confetti moment. It's perfect for those seeking a colourful burst of vibrancy to enhance their celebrations.
Next, we offer the Pink Sachet, a more traditional choice that meets the colour specification of one of the most popular wedding colour schemes. Filled with a pretty pink mix of our ivory, light pink and hot pink delphinium petals, its coordinating subtle-pink packaging will blend seamlessly amongst other products, creating a fantastic upsell for your customers searching for the perfect wedding gift or special touches to their day.
Lastly, we present the Lilac Sachet, one fitting for the rising trend of mauve and purple weddings emerging within the industry. This beautiful sachet features a lovely blend of our ivory, pale pink and lilac biodegradable delphinium petals.