25 Apr 2023
New! Fair Trade Jute Napkin Rings Collection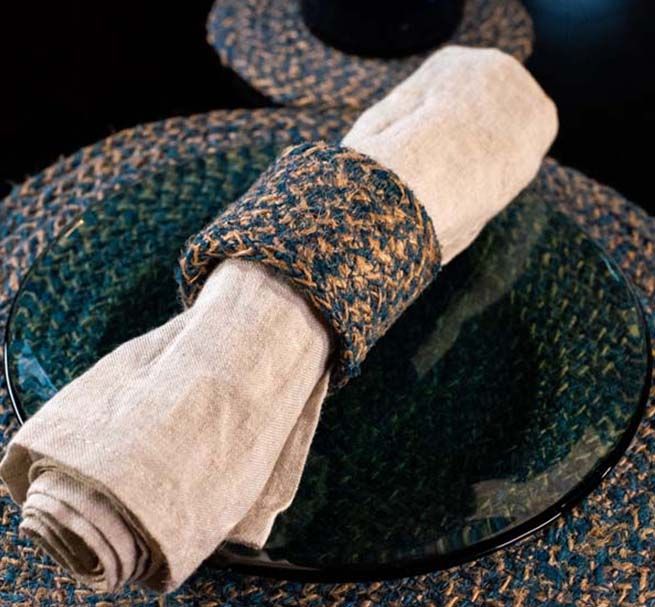 Fair Trade Made Jute Brings Texture To The Table
Woven from natural jute fibres by skilled artisans, our napkin rings are presented as a tied set of 4 with jute string and a smart BCS swing tag, in an array of colours to match our tablemats, coasters and baskets.
Handmade, no two pieces are exactly alike, they are perfect for everyday dining and fit beautifully with both contemporary and traditional home styles. The jute is grown and woven in Bangladesh, the jute growing capital of the world for Centuries.
The rings are H 5cm x 5cm D, with some variation as they are all handmade.