NEW! Kaweco Toyama Teal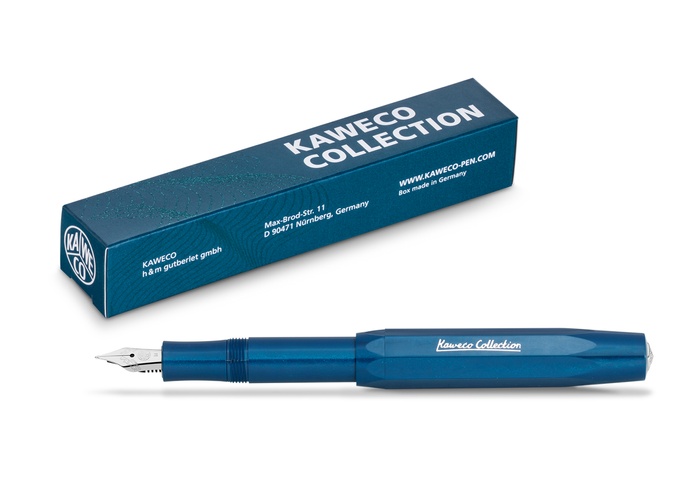 Kaweco COLLECTION is a range of approximately 6 special colours per year, which will be released in addition to the standard ranges. Each release is available to order for 12 months. Kaweco COLLECTION features colours that match current trends. The pens come in special packaging, have "Kaweco Collection" branding on them, and are mostly fountain pens. With Kaweco COLLECTION, Kaweco can explore new colour combinations without the need to conform to the look of a particular series.If a colour proves to be super-popular, Kaweco may decide to make it a mainstream colour the following year.
During Springtime, a beautiful spectacle of nature can be observed in certain places around the world. One of these places is in Japan. On the coast of Toyama district– the namesake for this new and unique Kaweco COLLECTION variant – the water is illuminated by a mysterious blue sheen during Spring. This rare and spectacular phenomenon is called bioluminescence and it is caused by light-emitting creatures. In Toyama, the bioluminescence is created by the gathering of a certain species of squid called the firefly squid. Those thousands upon thousands of points of light, performing a captivating spectacle upon the water surface, are mirrored in the high-quality plastic of this fountain pen. Depending on the particular light irradiation, the pearly pigments in the Kaweco COLLECTION Toyama Teal sparkle more or less intensively. The overall design is completed by silver elements. In addition, we have added the special effect to the cardboard box, giving it the look of shimmering waves of water.