12 Jun 2023
New Poetry Products Launching at Home & Gift!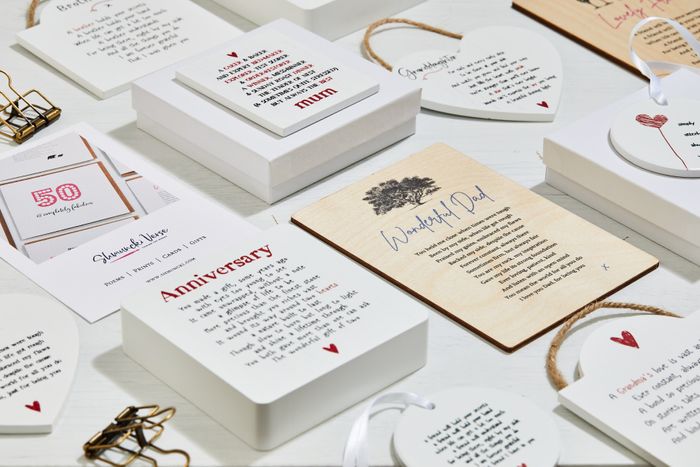 Visit us at DP4-1 to see all our gorgeous poetry gifts.
We are so excited to be extending our range of poetry greetings card into the gift market. With shmuncki poems in popular demiand it was the next step in our journey. We have partnered with our lovely wooden plaque and wooden gift suppliers, who we actually met at Home & Gift!! So it seems fitting that we launch at Harrogate where it all began. With a large range of poems across little wooden hearts, magnets, wooden plaques, blocks, ceramics and many more - it's the perfect unique addition to any gift shop or department, looking for something a little bit different.