10 Jun 2022
NEW! Recycled Bubble Glass Tableware Collection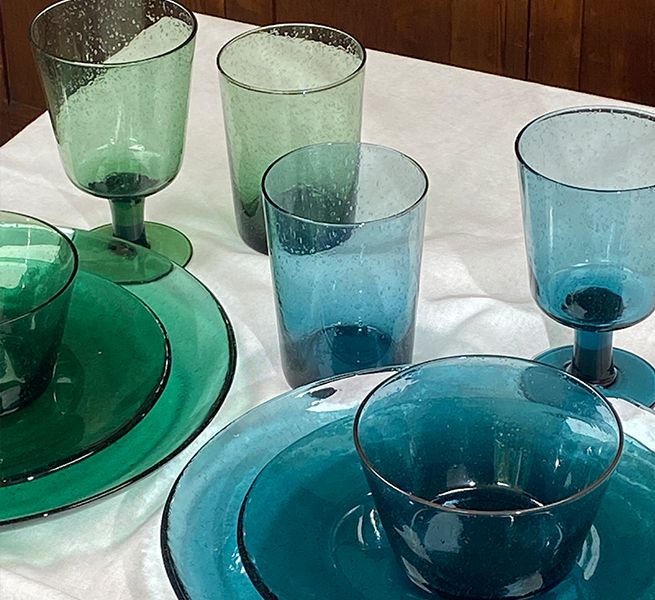 Gorgeous Glass For Every Day Dining
This beautiful dining offer includes a dinner plate, a side plate and a small bowl, with matching tumblers and wine glasses also available to create a stunning tablescape.
Our gorgous glasswares are made from hand blown, recycled glass, rich with colour. Every piece is hand made by skilled artisans and no two are exactly alike.
Hundreds of tiny air bubbles in the glass create a light, bubbly effect and add to the uniqueness of this charming range designed for every-day dining.
Packed in our simple crisp, Kraft card boxes with 1 colour print so they are easily recyclable.