25 Apr 2023
New! Spiral ! Solid Colour Spiral Eco Dinner Candles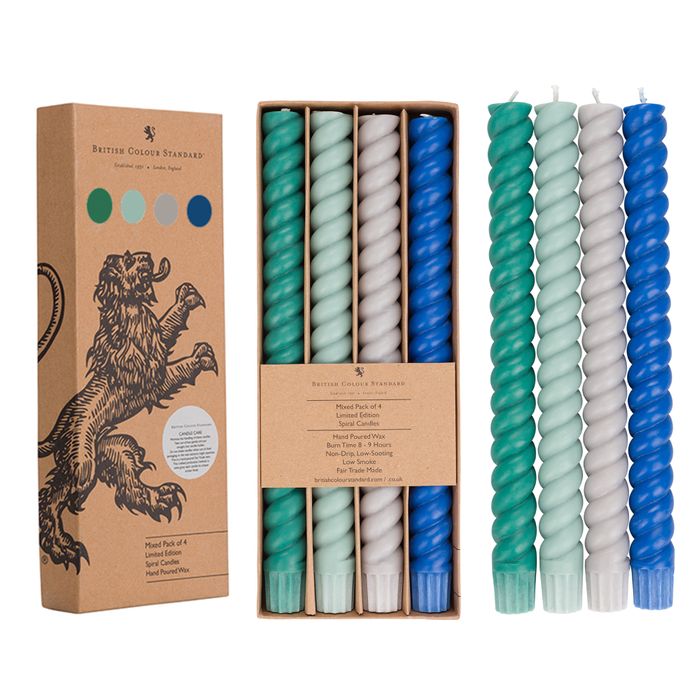 Spiral Is Special - Colourful Candles
A new collection of special, spiral shaped, eco dinner candles.
Hand poured in Indonesia, presented as sets of 2 or mixed sets of 4, in lovely combinations of British Colour Standard archival colour.
Perfect for special occasions, these unique candles make a wonderful gift. Fair Trade made and using eco materials, they burn slowly and brighly without sooting or dripping.
Gift pack of 2 or 4, with a drop-lid gift box made from recyclable Kraft Card.
24.5cm Tall, 8-9 hour burn time, tall clean flame, Non-drip, Fair Trade made, 100% Stearin wax (Veg), Pure cotton wick, Ecological colour dyes, Paraffin free, No animal derived ingredients.