Ross & Ross Gifts attend first ever Home & Gift Show showcasing brand new product range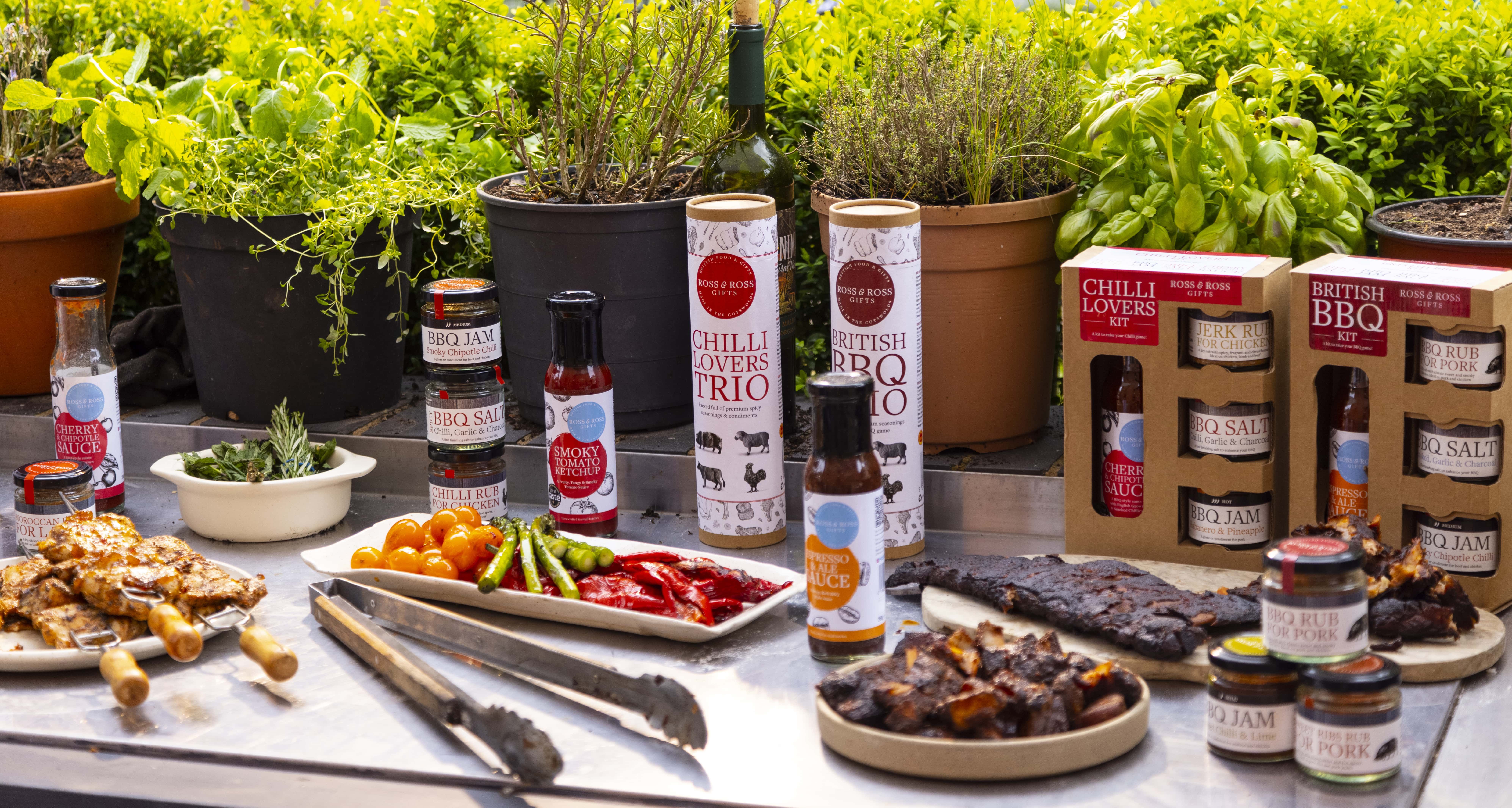 The team will be showcasing not only their new Christmas range at the trade show, but also all of their new BBQ range ahead of Summer 2023.
Ross & Ross Gifts, based in Evesham, Gloucestershire, create the ideal gifts for 'foodies', cooking fanatics and BBQ lovers, using locally sourced ingredients from other small producers in and around the Cotswolds.
Those attending the show will find Ross & Ross Gifts at Stand DP5-A21
New Christmas Range
Known for their expertise when it comes to creating the ultimate Christmas gift for foodies, Ross & Ross Gifts will have the following range of Christmas products at the show:
Christmas Roast Dinner Trio Pack

Christmas Roast Seasonings Tube

Luxury Christmas Condiments Tube

The Homemade Curing Tube… Christmas Ham

Christmas Roast Dinner Box
New BBQ Range
For those looking to Summer 2023, the new BBQ range from Ross & Ross Gifts makes the perfect gift for those BBQ lovers out there. New products include:
XL Steak & Chips Box
XL British BBQ Box
Steak & Chips Kit
British BBQ Kit
Chilli Lovers Kit
Steak & Chips Trio
Chilli Lovers Trio
British BBQ Trio
For more information about Ross & Ross Gifts or to shop their new product range, head to their website https://trade.rossandrossgifts.co.uk/
---
For any media enquiries please contact:
PR Account Manager: Molly Gardner
molly@hexedigital.co.uk
07502 356079
Website: www.rossandrossgifts.co.uk
Instagram: @rossandrossgifts
Facebook: www.facebook.com/rossandrossgifts
LinkedIn: www.linkedin.com/company/rossandrossgifts
---
About Ross & Ross
Ross & Ross Gifts are a small, multi-award-winning food gifts company, based in & around the Cotswolds. We produce a range of food gifts and grocery items that are intended to uplift the traditional British food flavours. Our range includes British BBQ, British Roast, Veggie & Vegan, and Curing Kits for bacon & salmon.
Our priorities and main values include supporting British business and curating quality and original food products that offer a solution for our customers. All of our products, ingredients and packaging are made & sourced from British businesses. Sourcing locally is vital for our business as we believe in the freshest, quality ingredients that are made in smaller batches.
"Our mission is to create original food products and gifts using the best British ingredients and producers."