Sign up as a Stockist at www.jomandatrade.com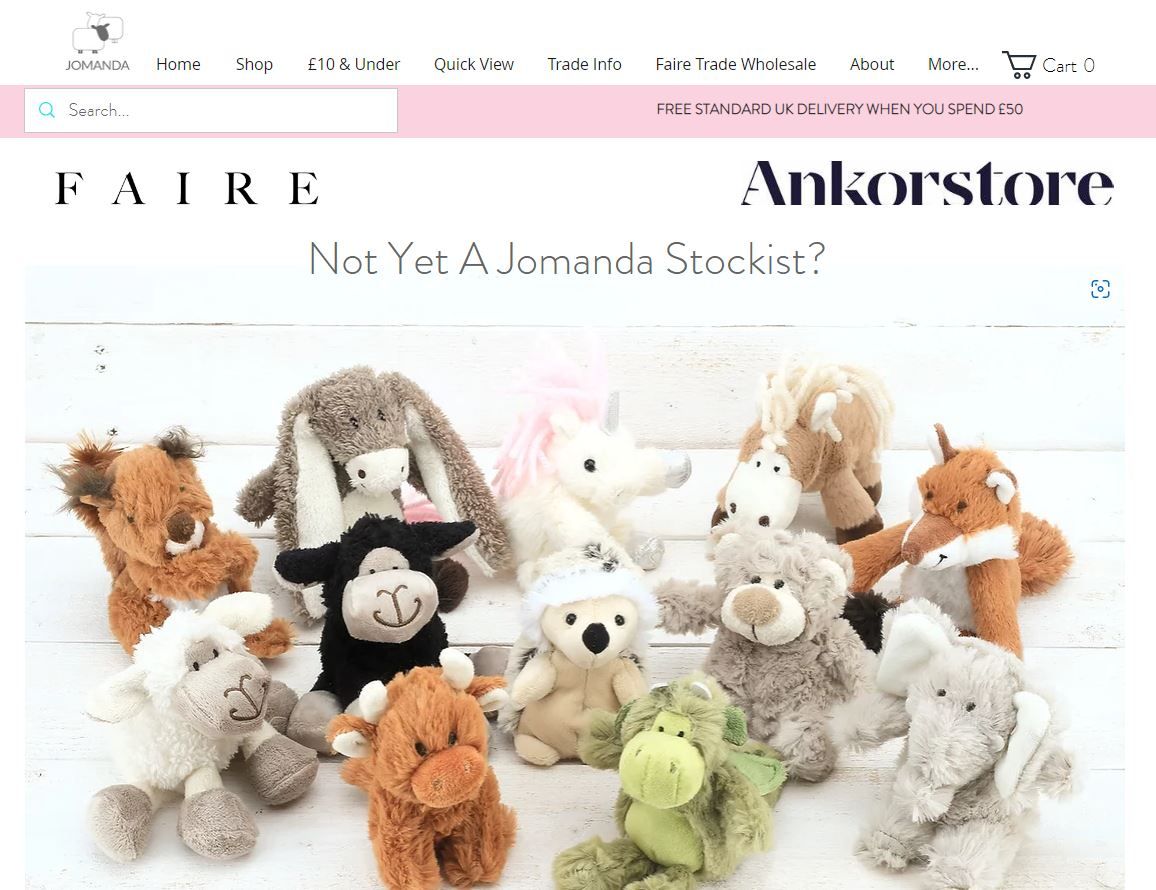 ​Please sign up online www.jomandatrade.com and check if your area is available:
​
No Minimum Order Requirement (items sold in quantities of two, excluding large toys)
Proforma is required on your first order, following orders will be on 30 day account, carriage paid on orders over £200
​
We also offer a bespoke design service, manufacturing to your needs and requirements.
A minimum order quantity may apply to bespoke designs, please contact us for details and lead times.
​
Ways to order Jomanda Wholesale for TRADE CUSOMERS ONLY:
​
Ankorstore - use voucher code: LIFT-N7HZDNCV https://www.ankorstore.com/brand/jomanda-24430
Faire - https://jomanda.faire.com
Abound - https://helloabound.com/invite/jomanda
Creaote - https://www.creoate.com/store/jomanda
We pride ourselves on our customer service so if you like a more personal touch and would prefer to talk to us, please call our friendly sales team on 0116 259 9800, Mon–Fri, 10am–4pm.
​
We look forward to hearing from you.