01 Mar 2022
The Somerset Toiletry Co. launch collection to 'Repair' body & mind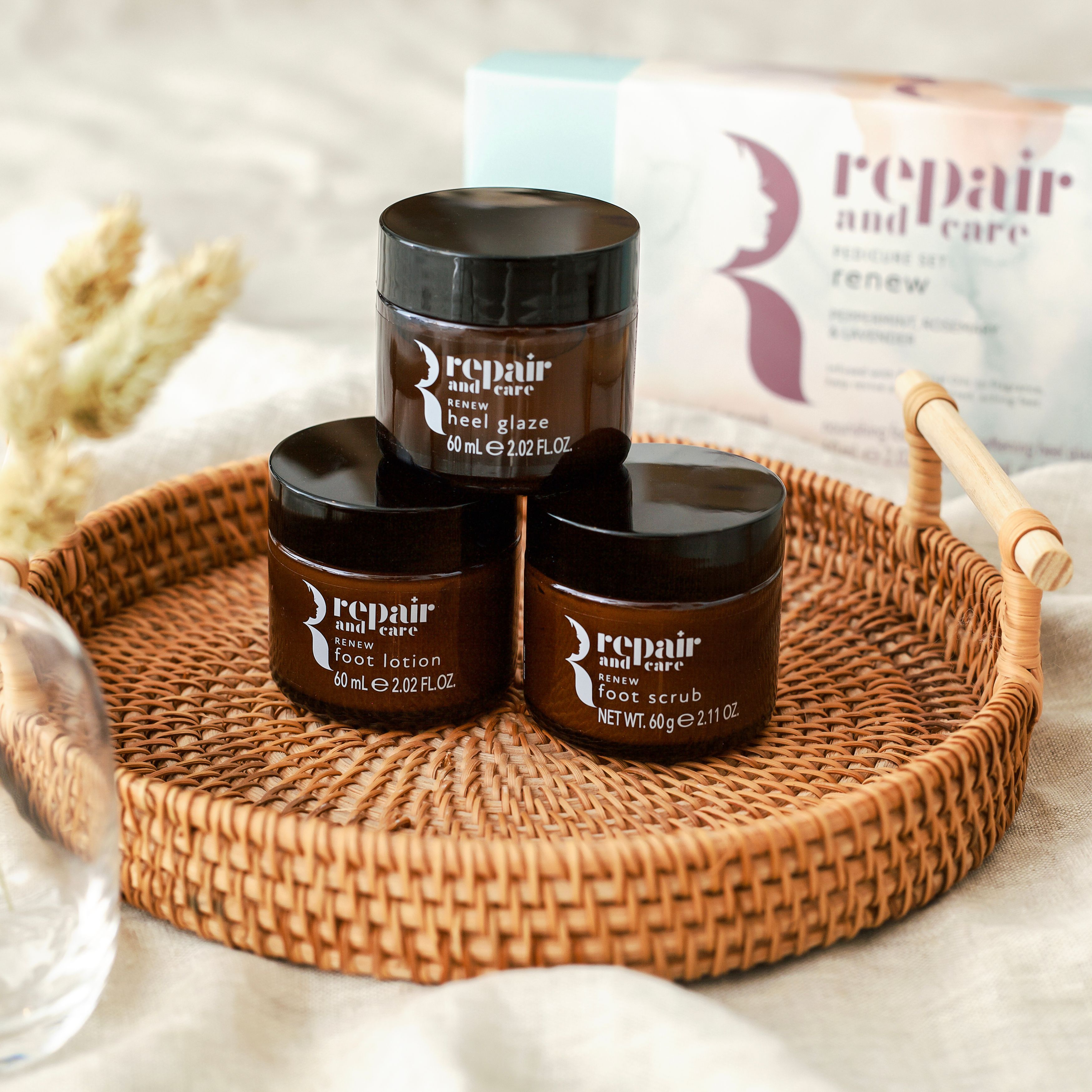 Recent challenges have emphasised just how important it is to ensure our homes are happy, relaxed and good for our well-being. With this in mind, The Somerset Toiletry is proud to present a new range, Repair. The collection has been carefully crafted to bring a true sense of harmony and a spa-like quality into the home. Inspired by boutique spas across Europe, this brown glass range reinvents living spaces with fragrances and essential oils that have proven benefits for the body and the mind. Harsh smells of the bathroom, bedroom or kitchen are swiftly washed away and replaced by essential oils to soothe the senses.
Available in store and online from April 2022, the Repair range offers two unique lines:
Repair The Air is designed to transform the fragrance of our living spaces. From Toilet Drops that neutralise unwanted smells with crisp Tangerine, Ylang Ylang, and Mandarin notes to Candles and Diffusers, providing therapeutic aroma that would stand out in any spa, let alone the bathroom and kitchen.
Toilet Drops (95ml) Tangerine, Ylang Ylang & Mandarin RRP £7.95
Room Diffuser (85ml) Tangerine, Ylang Ylang & Mandarin RRP £10.95
Scented Candle (160g) Tangerine, Ylang Ylang & Mandarin RRP £10.95
Repair and Care was crafted for the mind and body featuring Bath Soak, Balm Rub, Pillow Spray and various gift sets. Every product promises a luxurious way to unwind. Essential oils provide several benefits such as soothing aching muscles, relieving stress, promoting restorative sleep or uplifting the mind while restoring the body. Unisex fragrances will leave your mind as soft as your skin.
Bath Soak (150g) Eucalyptus, Lavender, Ginger, Rosemary & Arnica RRP £6.50
Balm Rub (50g) Eucalyptus, Lavender, Ginger, Rosemary & Arnica RRP £6.95
Pillow Spray (95ml) Lavender, Clary Sage & Chamomile RRP £5.95
Bath Oil Set (3x20ml) Destress: Black Pepper, Tangerine & Lavender / Sleep: Lavender, Clary Sage & Chamomile / Muscle: Eucalyptus, Ginger, Rosemary & Arnica RRP £10.95
Destressing Bathroom Gift Set (70g Candle & 200g Bath Salts) Black Pepper, Tangerine & Lavender RRP: £12.50
Renew Pedicure Gift Set (50g Foot Scrub, 50g Foot Lotion, 50g Heel Glaze) Peppermint, Rosemary & Lavender RRP: £12.50
Tranquil Bathroom Gift Set (70g Candle, 240ml Hand Wash & 150g Bath Soak) Lavender, Clary Sage & Chamomile RRP: £17.95