STITCHFINITY ADVENT CALENDAR 2022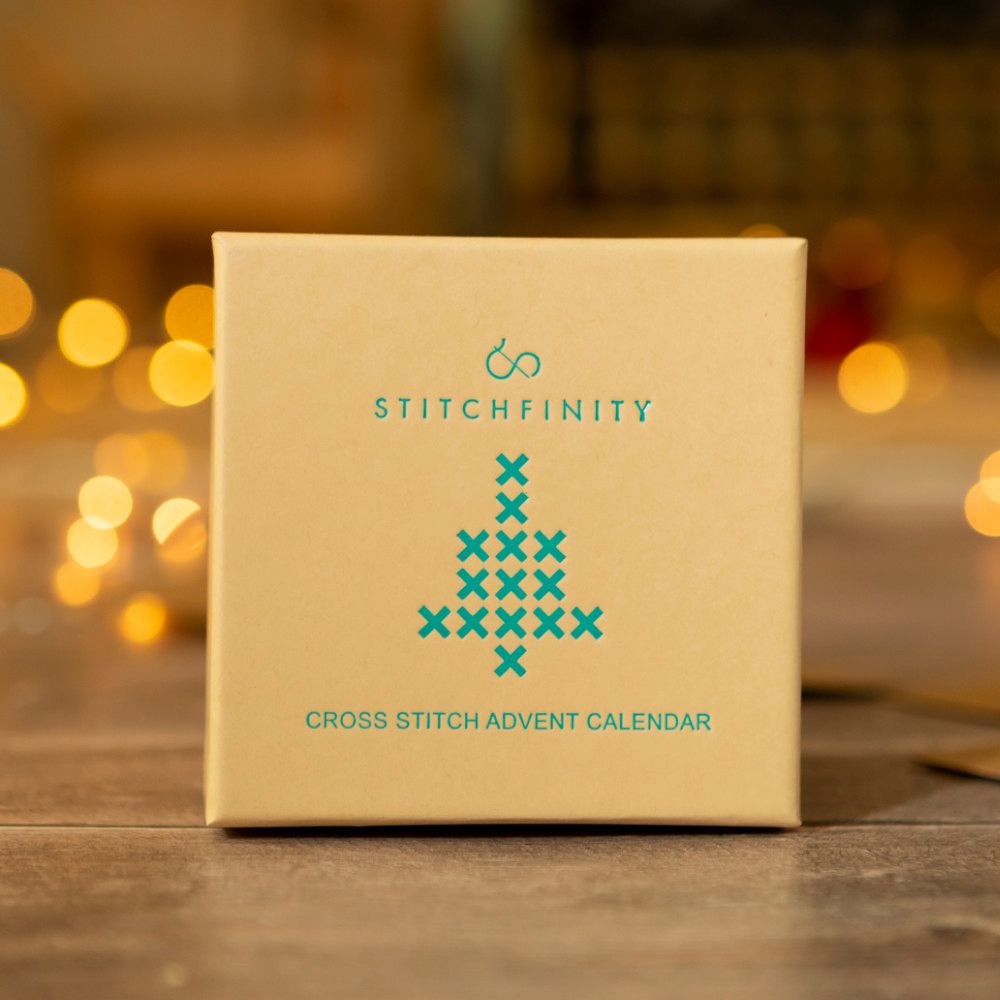 Have yourself a crafty little Christmas with the brand-new for 2022, limited edition STITCHFINITY Advent Calendar, packed full of crafting fun, in support of WellChild.
After the success of 2021's Advent Calendar, STITCHFINITY have been developing 2022's completely different design, behind closed doors on a strictly need to know only basis!
There will be 24 individually numbered little envelopes inside, for a daily dose of crafting in December. Each envelope contains an individual pattern, stitching materials or some construction instructions small enough to accomplish in one evening.
Each design is simple enough for beginners but satisfying enough for confident crafters. But what will these mystery patterns create?
We don't want to spoil the magic so all will be revealed as you stitch each day, while you enjoy some yuletide you-time as you complete each design.
We CAN reveal that when the daily projects are all combined, they will form a showstopping Christmas decoration you'll treasure for years to come, as well as some pieces with a dual festive use!
Best of all, every purchase supports WellChild, a fantastic charity that helps children and young people with exceptional health needs to be cared for at home instead of hospital.
This means that your Advent Calendar won't just look good, it will do good too.
For the first time, a limited number of Advent Calendars will be available to wholesale stockists. Orders will be shipped in September, in time for the crafting to commence on December 1st! STITCHFINITY will be running free Calendar Club Calls in December to stitch along or get help.
The STITCHFINITY Advent Calendar: RRP £49.95
Available to pre-order now by ordering at wholesale@stitchfinity.com
Media Contact: For more information or images please contact annie@stitchfinity.com or alison@stitchfinity.com