SUSTAINABLE JEWELLERY BRAND ANNIE OAK ANNOUNCES PARTICIPATION IN UPCOMING TRADE SHOW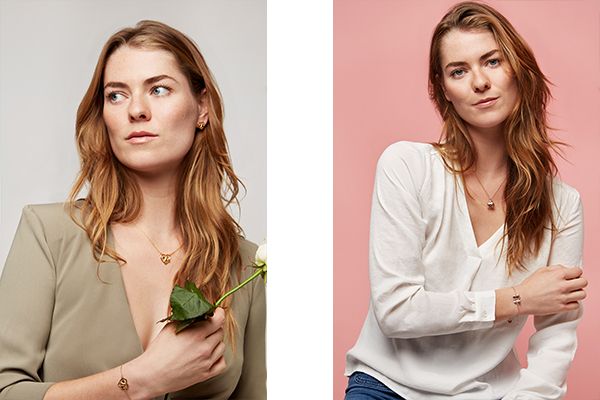 PRESS RELEASE – FOR IMMEDIATE RELEASE – 18-06-22
SUSTAINABLE JEWELLERY BRAND ANNIE OAK ANNOUNCES PARTICIPATION IN UPCOMING TRADE SHOW
Sustainable brand Annie Oak presents a new way of designing and enjoying luxury jewellery! As the brand takes its first steps in the world of trade shows, with an appearance at Home and Gift Harrogate and other wholesale shows, Annie Oak's founders are delighted to present this eco-friendly, British-designed new brand to the world.
Sustainability is at the core of everything the Annie Oak brand does, with all products created using sustainable materials. This dedication to a more sustainable way of designing includes the usage of recycled silver elements, which are incorporated alongside Swarovski crystal embellishments and durable vermeil plating for a long-lasting, luxurious look and feel.
Ethics continue to run through the brand at the production-level, where Annie Oak creates each piece in a SEDEX-audited factory. This vegan-friendly approach is strongly linked with the brand ethos, where the husband and wife team behind Annie Oak believe everyone can make a difference to the world, and are devoted to doing their bit.
As further inspiration, for every piece which is sold the brand donates to a dedicated charity, giving customers the chance to shop for the jewellery they love, guilt-free.
"Not only do we use sustainable materials in each of our designs, but we also use plastic-free packaging which is 100% recyclable, allowing customers to shop with confidence," says Kerry-Ann Schacter, co-founder of Annie Oak. "Our charitable donations span organisations such as the Butterfly Conservation, Beloved Rabbits and Dogs for Good, helping to give back to the natural world rather than taking from it."
With not long to go Annie Oak will be exhibiting at Harrogate Home and Gift show on the 17th – 20th July 2022, where Annie Oak will be featured. Discover the event at https://homeandgift.co.uk .
Find out more about the Annie Oak brand online at the official website http://www.annieoak.com.